Need help quickly? We are usually at your door within 30 minutes.
Need help quickly? In urgent cases, we are usually at your door within 30 minutes.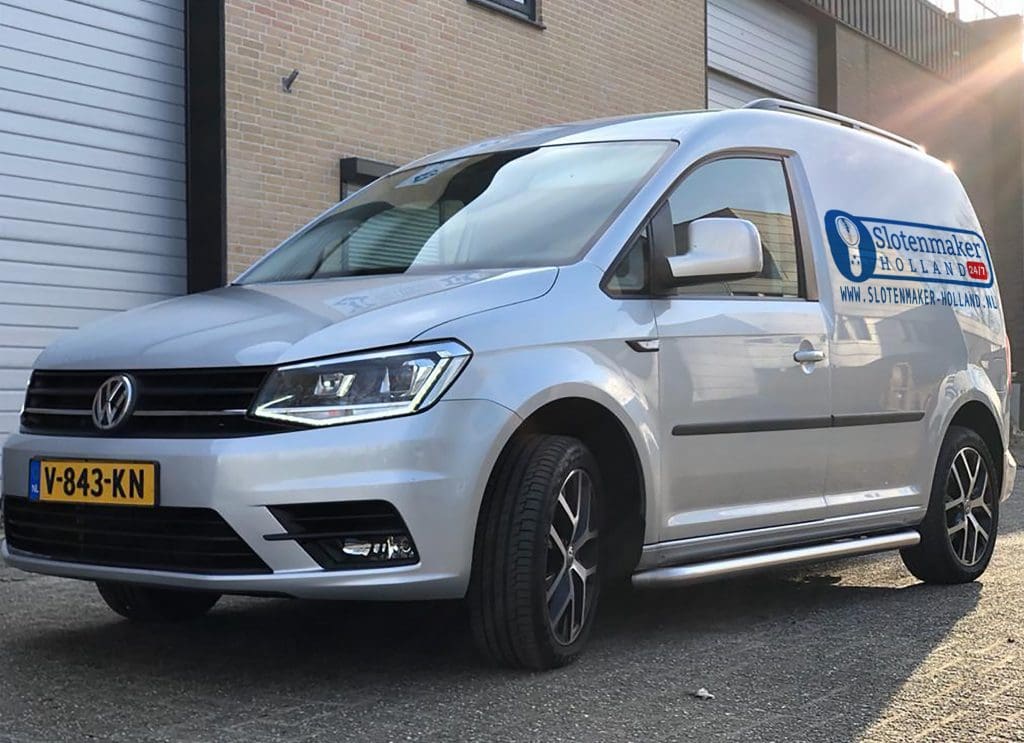 Professional locksmiths in your region
Are you unable to enter your home or business premises? Is your lock or key damaged? Or have you been burgled? Then immediately call Regio Locksmith and we will come to your rescue. Our experienced specialists help you in such unpleasant situations by making your property accessible again, repairing damage and replacing locks. You have also come to the right place for emergency shut-offs, burglary protection and all other work on your hinges and locks. We are available 24 hours a day, 7 days a weekso you never have to stand in front of a closed or damaged door for a long time.
The Locksmith in your area
Our experienced and knowledgeable team is available day and night to assist you with our wide range of locksmith services. We can open existing locks damage-free, replace all types of locks, install emergency locks, repair damage after burglary or attempted burglary and also advise you in the field of burglary protection and prevention. Of course we only work with qualified locksmiths in accordance with all legal guidelines and requirements, so you can leave the job to us without any worries.
Slotenmaker Holland in the newspaper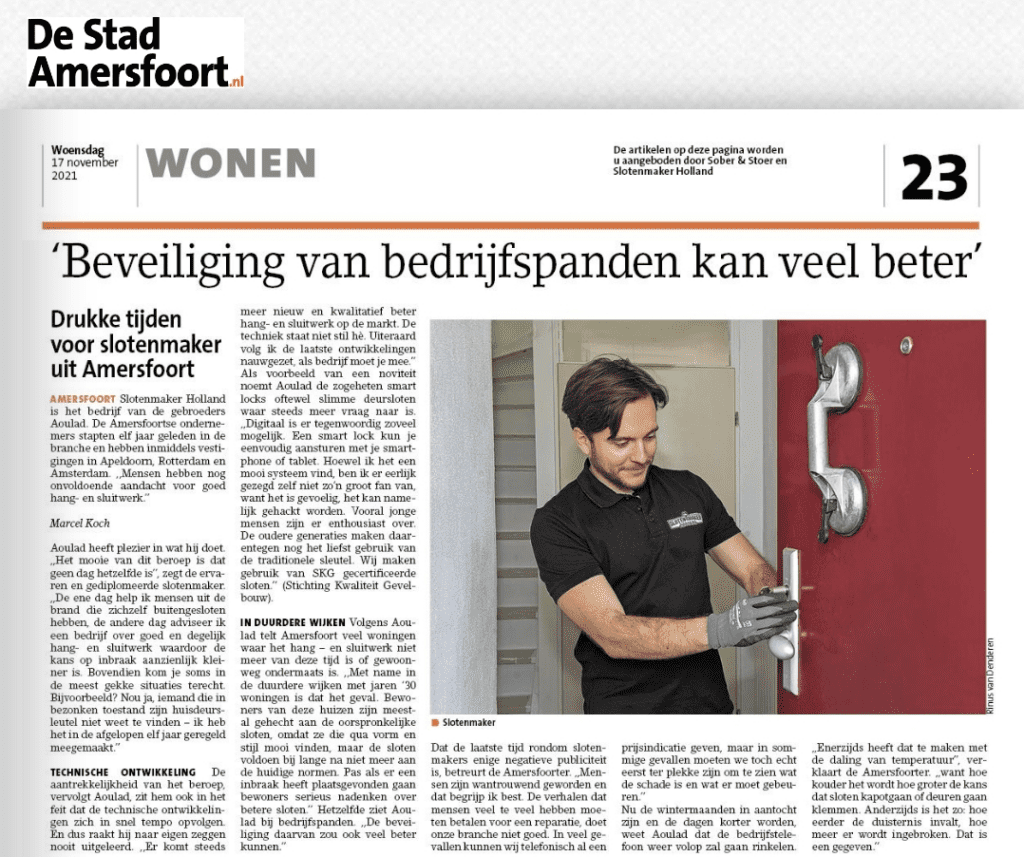 Replace locks on location
On location within 30 minutes
Doors opened after lockout
Our professionals can help you with all lock services.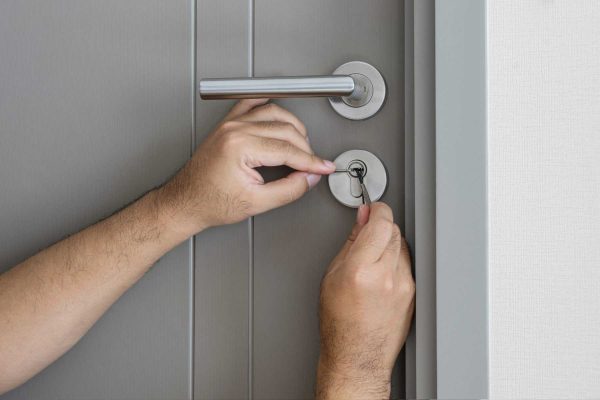 Are you locked out?
If you are standing in front of a closed door, you can use 24/7 Slotenmaker Holland contact us and we will help you immediately.
In most cases we can open your lock completely damage-free due to our expertise.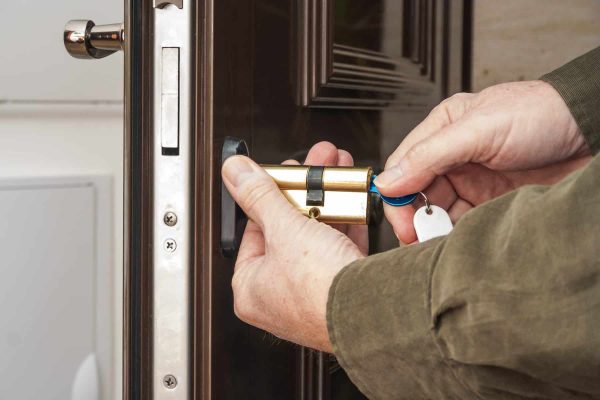 Is your lock defective or do you need a new lock? Our experienced and expert team can always help you replace existing locks.

All our locks are provided with the SKG quality mark and as such fall within the framework of the Police Quality Mark for Safe Living.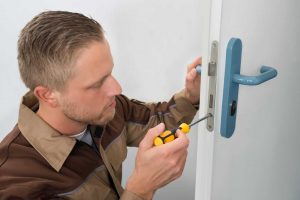 Have you been broken into and your door can no longer be locked? Or are you in front of a closed door and need an engineer immediately?
Our emergency service is available 24/7. We will immediately send a technician to you.
Having an emergency repairs is of course also part of our emergency service,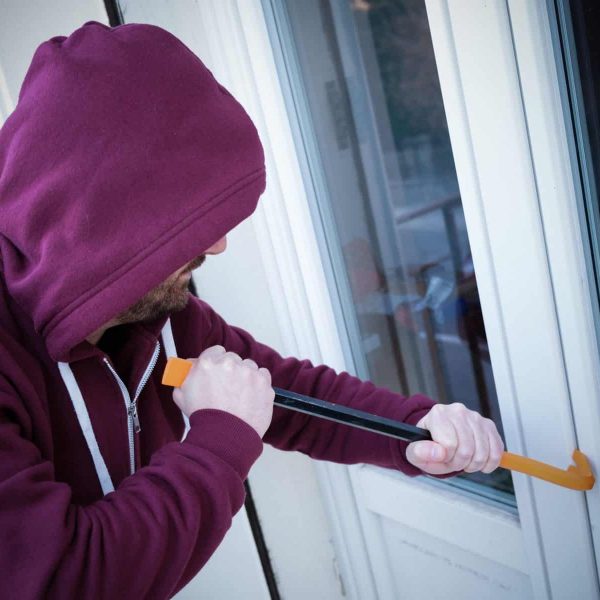 We offer advice in the field of burglary protection and burglary prevention.
We can immediately renew and secure your hinges and locks SKG *** install locks.
Our security experts are happy to advise you further.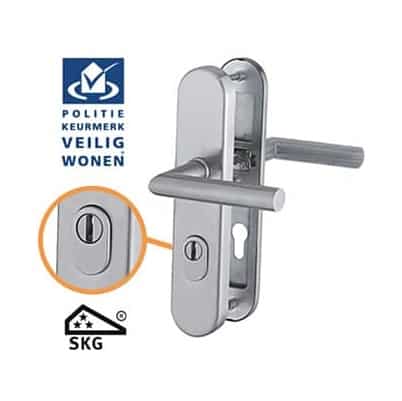 By means of core pulling protection you prevent burglars from lifting your cylinder lock out of the door with a very simple method.

We can install an anti-core pulling cylinder or anti-core pulling fitting, so you are protected against this.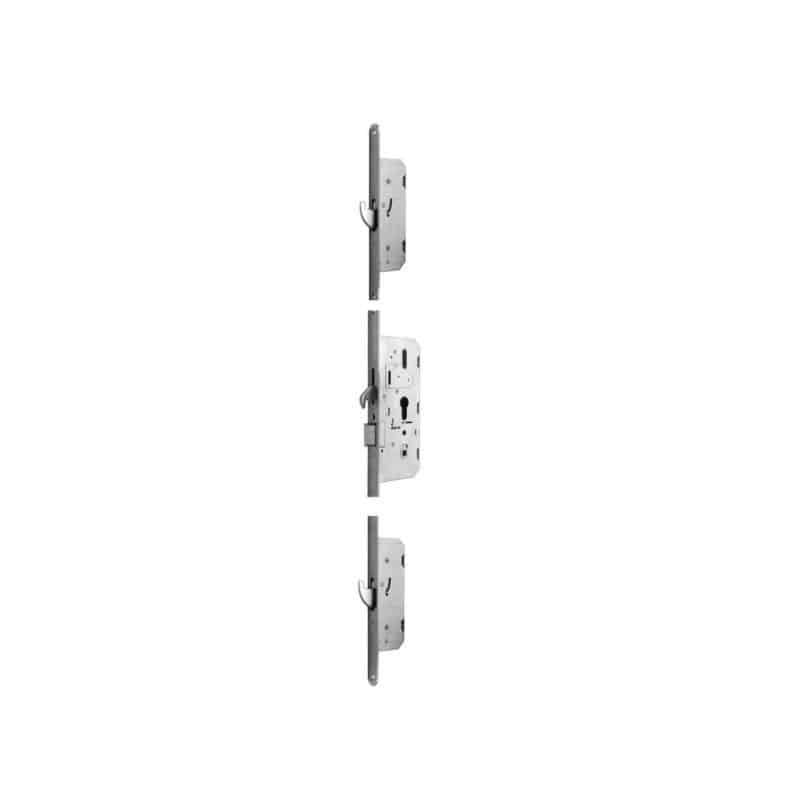 Do you want to provide your home with extra security? Then you can opt for a multi-point lock on your door.
Our expert locksmiths can professionally install a multi-point lock for you.
Want to speak to an expert directly?
Would you like to request a quote for a job?
Click on a location for more information