Need help quickly? In urgent cases, we are usually at your door within 30 minutes.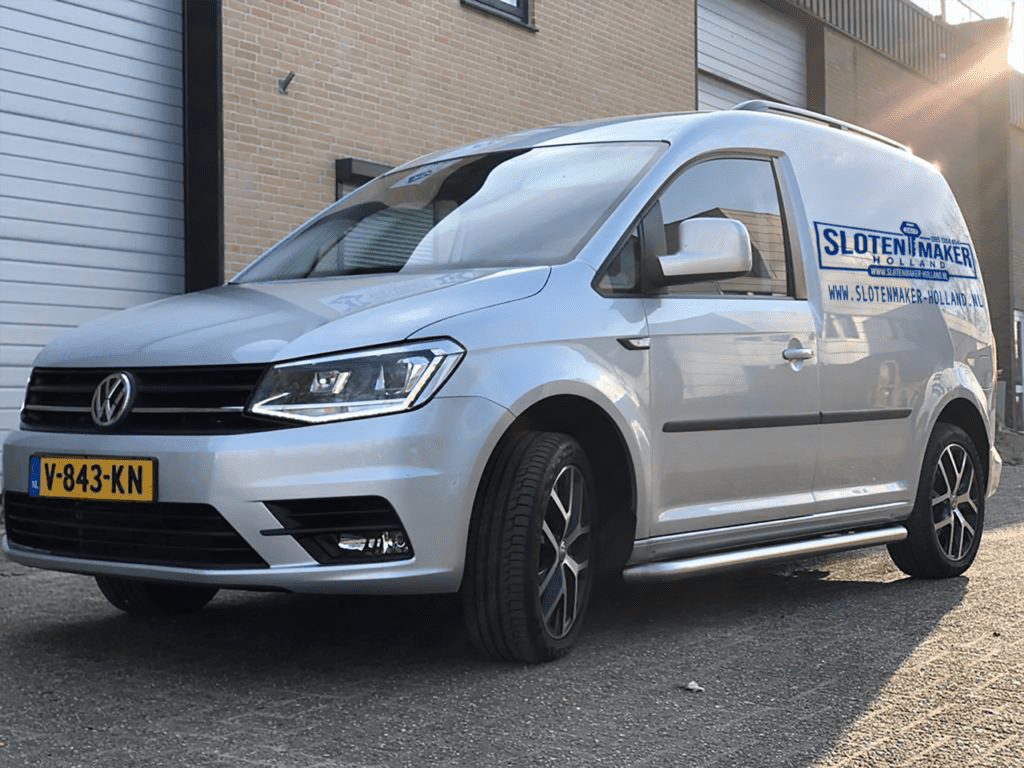 Need help quickly? In urgent cases, we are usually at your door within 30 minutes.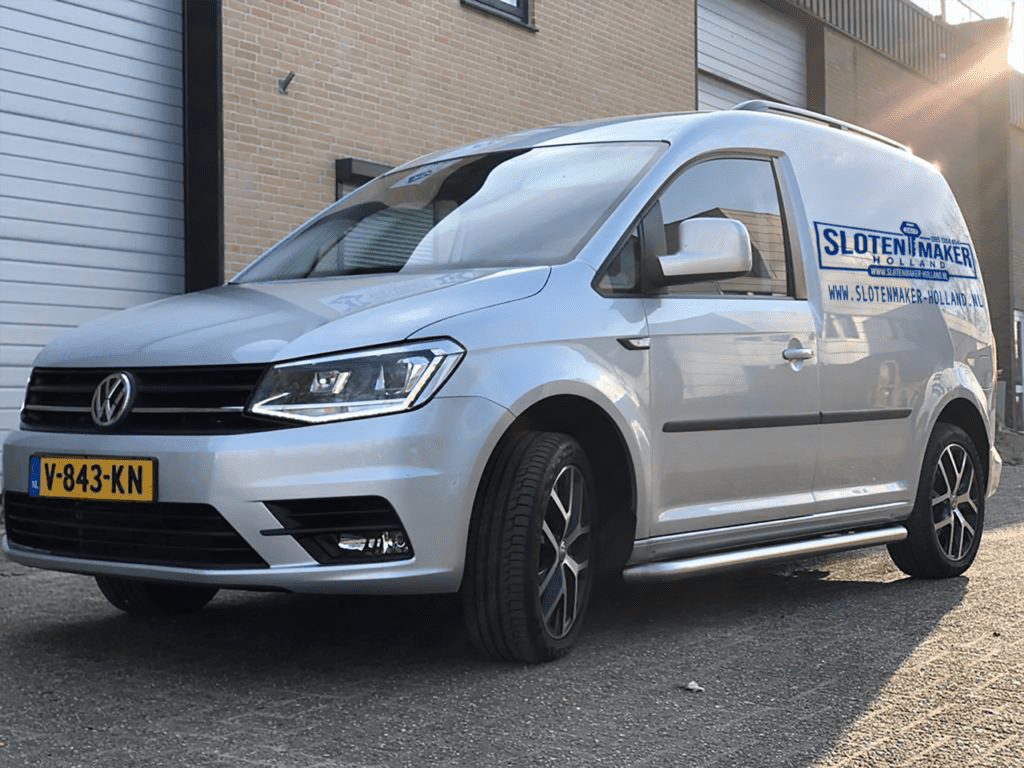 Are you locked out in Gouda?
If you are locked out, you naturally want to get into your home as soon as possible. And rightly so, because an exclusion seems to only happen at the least favorable moment. Don't keep worrying, but call immediately Slotenmaker Holland and we will solve it for you. Our experienced locksmiths almost always succeed in opening a lock without damage. Should we proceed to drilling? We will discuss this with you first to prevent you from being unpleasantly surprised by additional costs afterwards.
We show you that you don't have to dig deep into your pocket for affordable quality.
Need a locksmith urgently?
We are available 24 hours. You can also reach us in the evening and at night if you need us immediately, such as:
Switch Slotenmaker Holland in? Then excellent quality is guaranteed, where we stand for the following, among other things:
We almost always succeed in opening locks without damage.
In the unlikely event that drilling is necessary, we will only proceed with the work after we have discussed this with you.
We install A-brand locks with SKG** or SKG***. You always get a 5-year warranty on locks and installation.
Pay securely, via a tikkie or pin.
You usually don't have to wait more than 30 minutes for us to get to you.
Replace locks on location
On location within 30 minutes
Doors opened after lockout
Want to speak to a lock expert immediately?
Our professionals can help you with all lock services.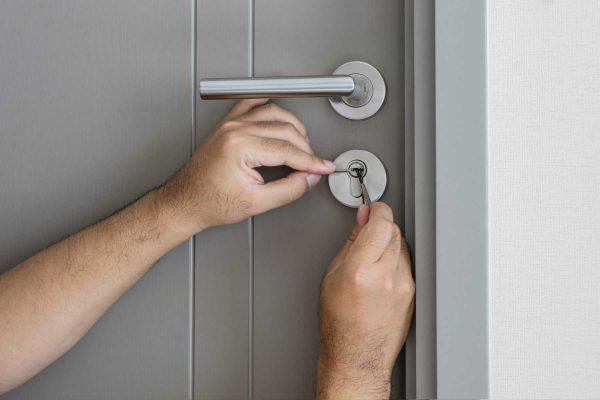 Because we have branches throughout the Netherlands, there is always a locksmith near you who can quickly and easily solve a lockout in Gouda. Barring unforeseen circumstances, we will be at your doorstep within 30 minutes.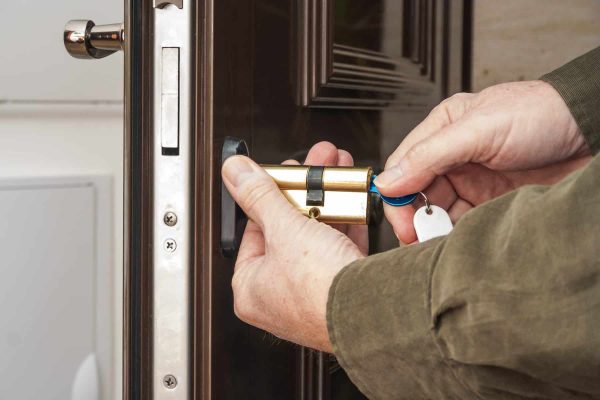 Is the key increasingly difficult to insert, does the key bend or do your locks no longer meet current security standards? We are happy to come and install new and safe locks.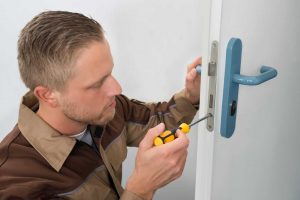 Emergency Locksmith Gouda
You can always contact Slotenmaker Holland, 365 days a year and 24 hours a day. Why? Because, the help of a locksmith simply cannot wait.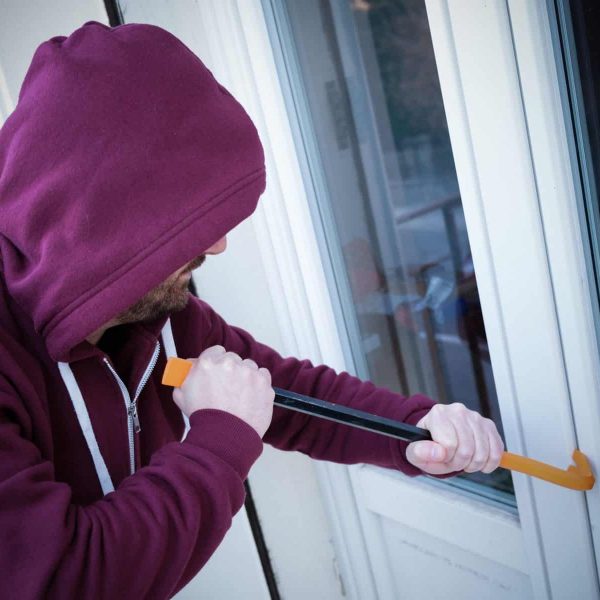 Burglary protection Gouda
A burglary has a huge impact, not only financially, but also emotionally. Make it as difficult as possible for burglars and let our locksmiths check your hinges and locks and adjust them where necessary.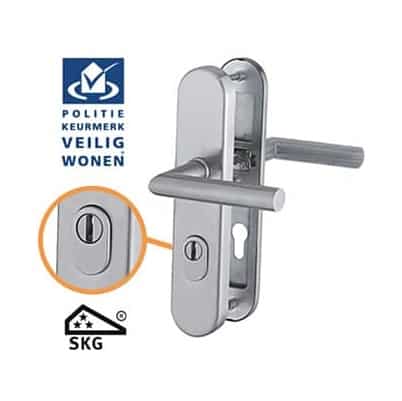 Everyone should have core pull protection. This prevents burglars from easily removing the lock from the door. Core pulling is one of the most commonly used methods of burglars and core pulling protection immediately discourages them.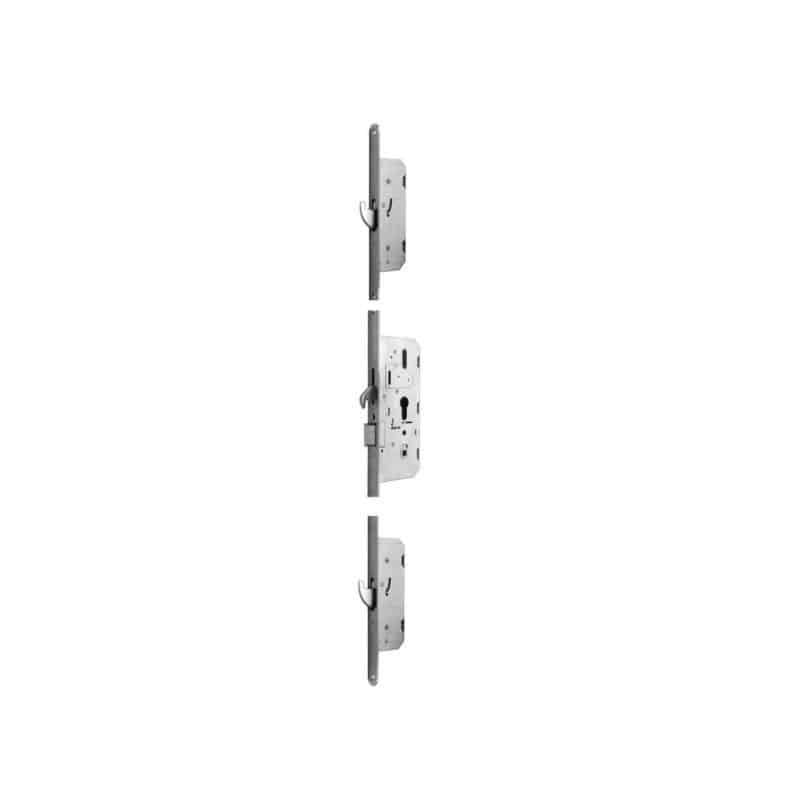 A multi-point lock is also called a three-point lock. The lock owes its name to the fact that the door is locked at three points with a key. The strength that this creates makes it difficult for burglars to force open a door.
Need a locksmith in Gouda?
Do you need a locksmith in Gouda? Call to Slotenmaker Holland and we will be at your doorstep within 30 minutes. We work with qualified locksmiths with specialist tools. As a result, it is almost always possible to open a lock without damage, without a key. Sometimes, in exceptional cases, we still have to drill out a lock. Before we proceed with drilling out the lock, we will ask you for permission to do this. This way you always know where you stand. After drilling out, we immediately place a new lock of your choice.

You have also come to the right place for replacing old locks for A-brand locks that comply with the Police Quality Mark Safe Living. You can also contact us for burglary prevention and extra safe locks such as the multi-point lock and core pull protection. With our emergency service we can be reached 365 days a year, then and at night.
Am I insured for locksmith services?
Am I insured for locksmith services? A very logical question that we are often asked. We can therefore report that in a number of cases you can declare the costs of a locksmith to the insurance company. Whether you are reimbursed depends on the situation for which you have engaged a locksmith and how you are insured. The insurer will make a distinction between 'culpable' and 'non-culpable'. This means that if there is a personal responsibility, no costs for locksmith services will be reimbursed, such as with the loss of keys.
Non-culpable situations are, for example, theft of keys and burglary. You are locked out in case of theft of keys. We ensure that you can return to your home and we immediately replace the locks. Are you still reporting to the police yourself? Your insurer will ask for an official report. Of course, the costs of damage and nieuwe sloten be reimbursed after a burglary. Before you call the locksmith, it is important to contact the police first so that they can do a trace investigation.
CAN YOU INSTALL SAFER LOCKS IMMEDIATELY?
We are almost always at your doorstep within 30 minutes. Here's what we do for you:
Solving lockouts, damage-free. If drilling is required, we will discuss this with you first and then immediately install a new lock.
We replace any type of lock with a secure lock from one of our A-brands.
Placing core pull protection and a multi-point lock.
Burglary prevention including the installation of anti-burglary strips and thieves' claws.
IF MY KEY IS BENT, SHOULD I HAVE IT REPLACED?
Do you notice that your key is becoming warped? Then that's a sign that the lock is old and rusty. To prevent the key from breaking off in the lock, we recommend that you contact us to have the locks replaced.
We have set up an emergency service that allows you to reach us 24 hours a day, 7 days a week, including weekends and holidays. We will not leave you out in the cold.
WHAT QUALITY LOCKS DO YOU USE?
For Slotenmaker Holland you will not have to deal with poor quality budget locks. We only work with locks from renowned A-brands such as Axa, Dom, Nemef and Lips.
Do you need our locksmiths in the Rotterdam region? We work in Alblasserdam, Barendrecht, Bleiswijk, Capelle aan den Ijssel, Dordrecht, Gorinchem, Gouda, Hendrik Ido Ambacht, Hoogvliet, Maassluis, NieuwerkerkPapendrecht, Pijnacker, Rhoon, Ridderkerk, Schiedam, Sliedrecht, Spijkenisse, Vlaardingen and Zwijndrecht.