Need help quickly? In urgent cases, we are usually at your door within 30 minutes.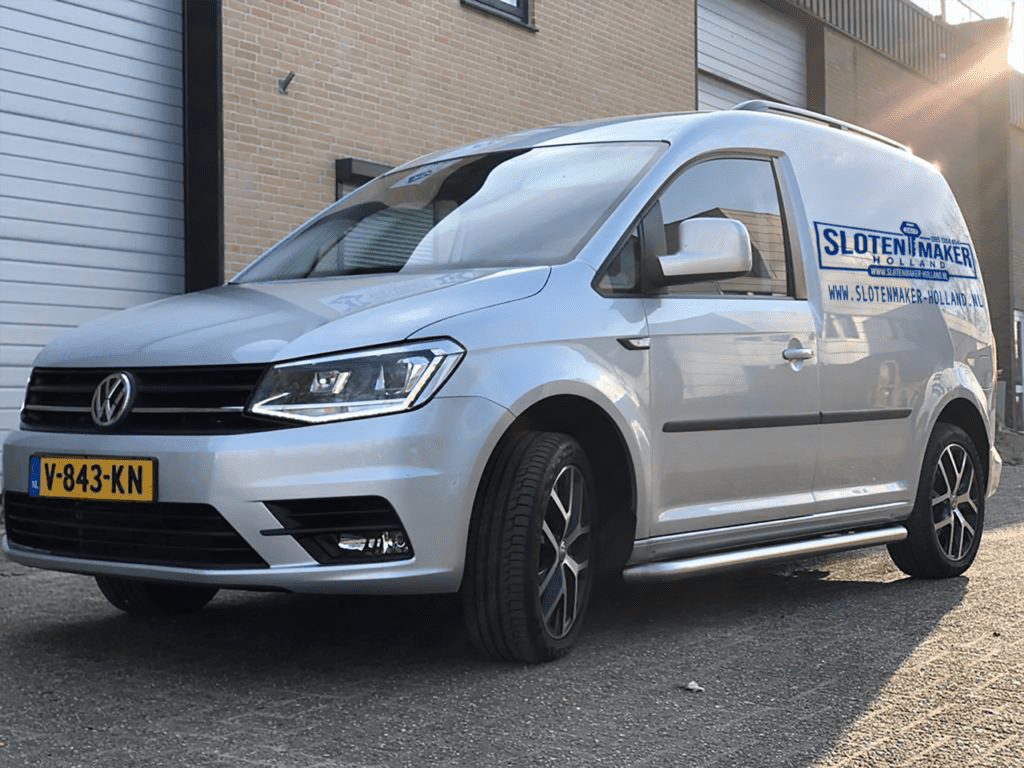 Need help quickly? In urgent cases, we are usually at your door within 30 minutes.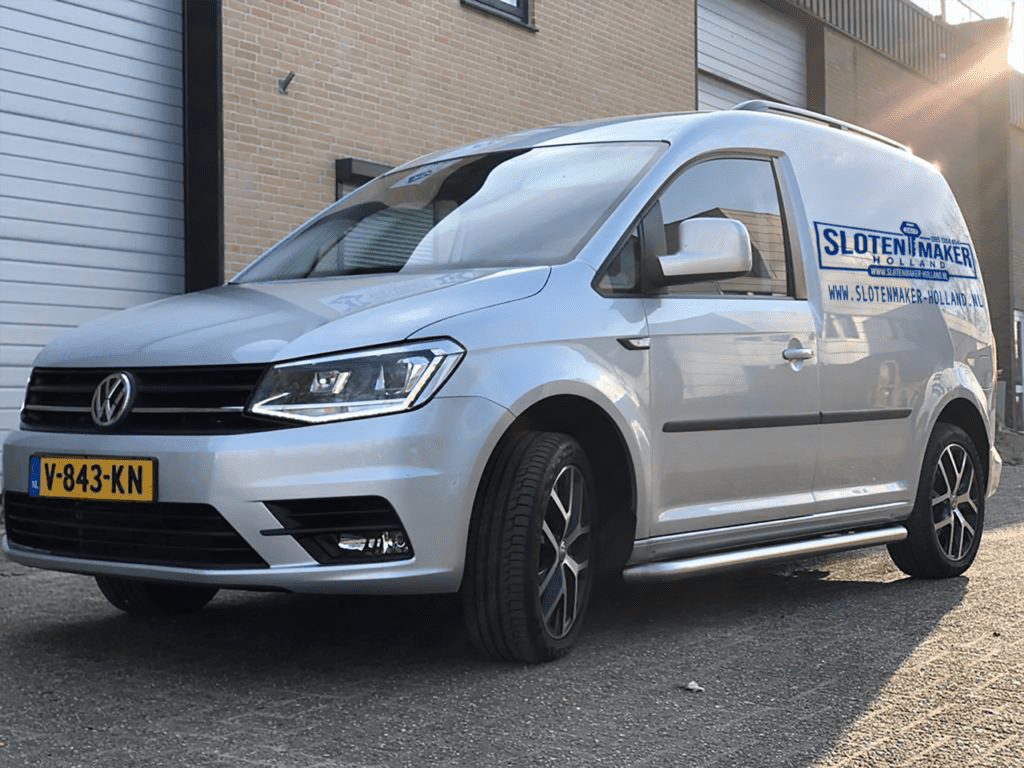 Locksmith Veenendaal – Your 24/7 SKG *** Certified Lock Service
It is located in Veenendaal Slotenmaker Holland known for its reliable and efficient locksmith services, 24 hours a day, 7 days a week. Our experienced technicians specialize in a wide range of locksmith services, where we distinguish ourselves by using SKG *** certified locks, which guarantee the highest safety standards.
Our team is equipped to respond quickly to all types emergencies, including lockouts, lock defects or security issues. With our 24/7 emergency service you are assured of fast and reliable assistance, regardless of the time. We understand the importance of security and privacy in your home or business, which is why we offer only the best burglary prevention and security solutions.
In addition, our SKG *** certified locks provide an extra layer of security. These locks have been tested sustainability and resistance to burglary attempts, making them an essential part of a safety strategy for both residential and commercial properties. Our goal is not only to provide immediate locksmith services, but also to advise you on long-lasting security solutions.
At Locksmith Veenendaal we understand that every security problem is unique. That's why we offer personalized solutions that are specifically tailored to your needs. Whether it's a simple lock replacement or a complex security plan, our expert technicians are ready to provide you with the best locksmith service in Veenendaal.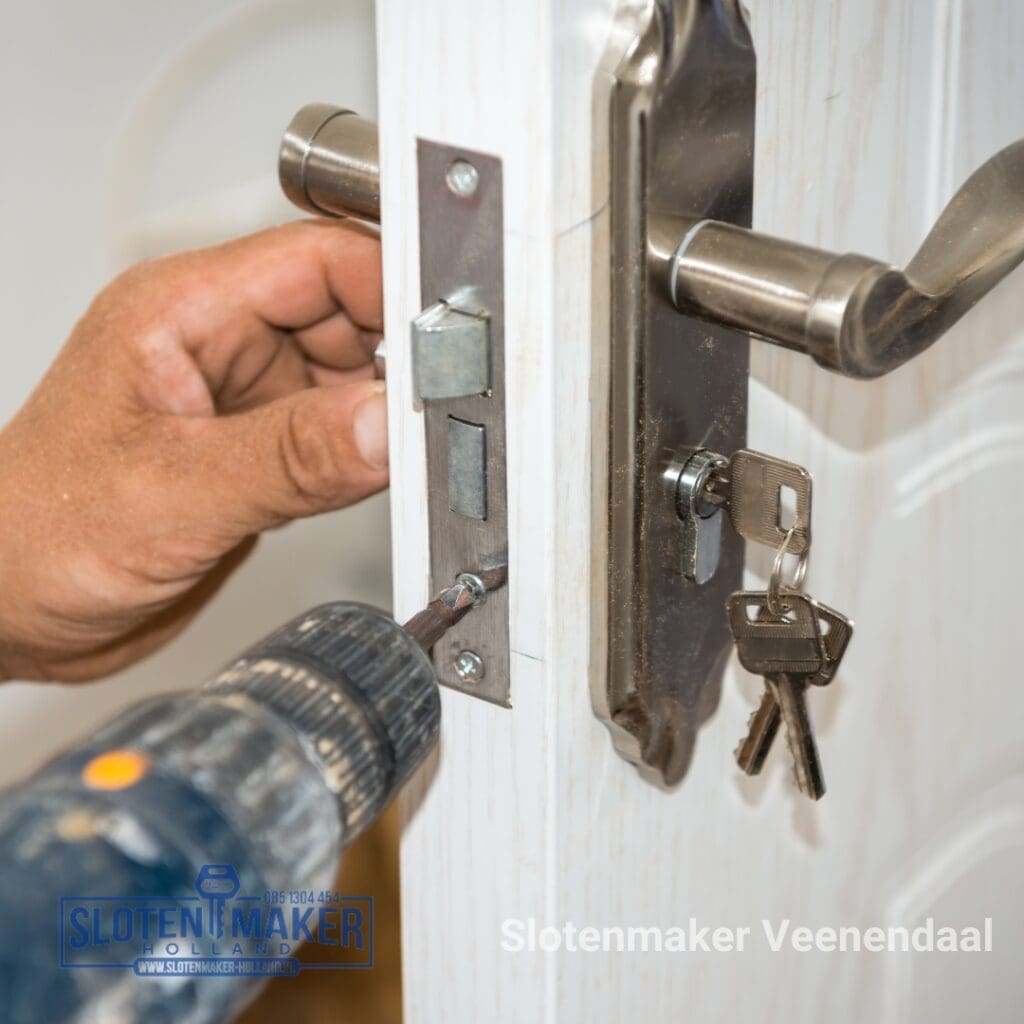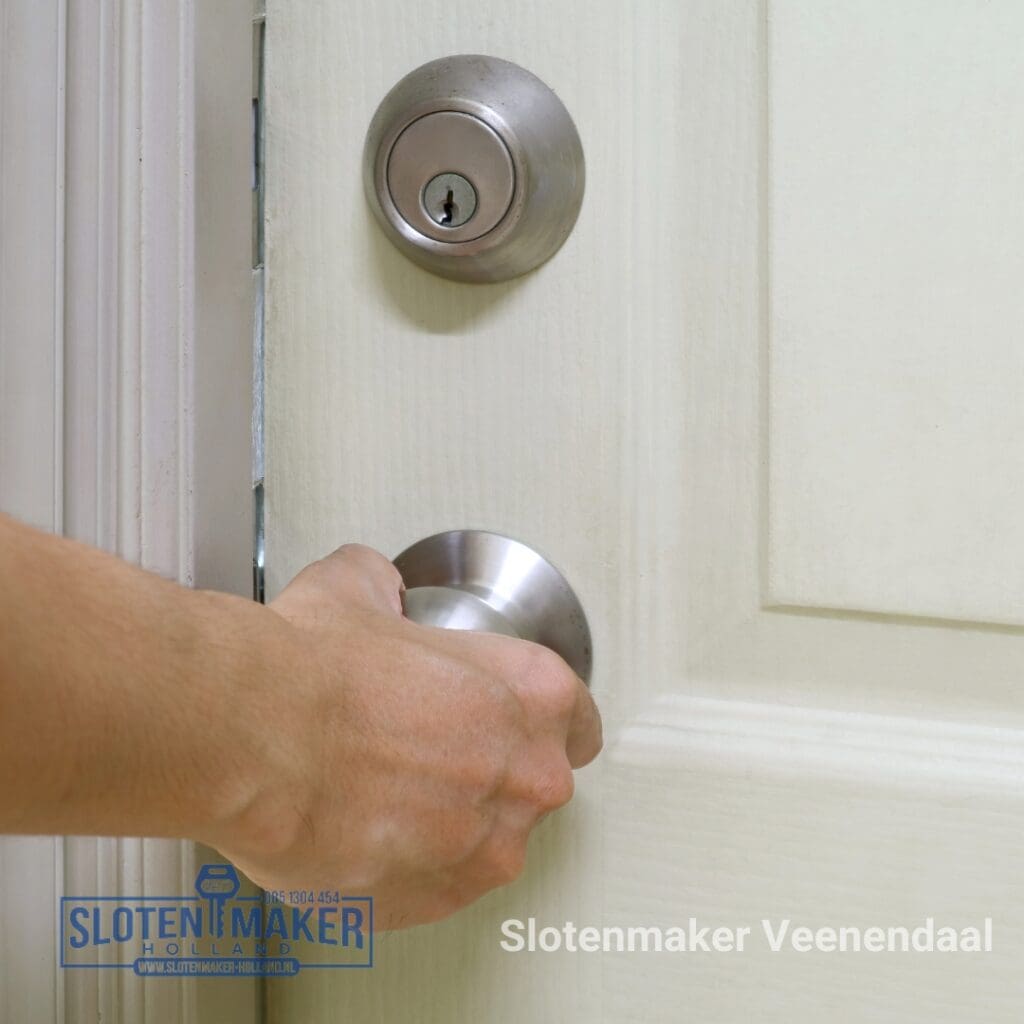 Locksmith Veenendaal services
At Locksmith Veenendaal we offer an extensive range of locksmith services to meet all your security needs. Our services include, but are not limited to:
Lockout services
One of the most common reasons why customers call us is because they are locked out. Whether your you forgot your keys inside or the lock is damaged, our technicians can be on site quickly damage free to open your door. We use advanced techniques and tools to ensure that your locks and doors remain undamaged.
Lock replacement and repair
Whether it concerns outdated locks or locks that have been damaged by wear and tear or burglary, our expert locksmiths are equipped to replace or repair all types of locks. We offer a wide range high-quality locks for all types of doors, including multi-point locks en core pulling protection.
Burglary Prevention and Security Upgrades
We specialize in providing burglary prevention solutions. This includes installing high-quality locks, security cameras, alarm systems and others security reinforcements. Our experts can inspect your property and... tailor-made security plan to ensure your safety and peace of mind.
Emergency shutdown and recovery after burglary
In the event of a burglary we offer fast emergency closing services to secure your property. Then we can help with the recovery, including replacing locks and upgrading your security system to prevent future burglaries.
At Slotenmaker Holland we are committed to providing you with the best service. Our goal is not just to repair or replace your locks, but to make you feel safe in your own home or business. Contact us today for all your locksmith needs in Veenendaal.
Are you locked out in Veenendaal?
The door is locked and the keys are still inside… It's just one example of the many causes of a lockout. For example, the key can also just break off in the lock. In front of Slotenmaker Holland it doesn't matter what the cause of the lockout is, we're here to help! We usually need no more than 30 minutes to be with you. Our goal is to open the lock without damage. In the rare event that we still have to drill out the lock, we will first discuss this with you before we continue with the work. We will immediately install a new lock so that you can safely lock your home again.
At Slotenmaker Holland you will never have to deal with unpleasant surprises afterwards.
Emergency locksmith Veenendaal – Fast and Reliable
When every second counts, Emergency Locksmith Veenendaal is ready to help you quickly and reliably. Our emergency service is specially designed to respond immediately to your needs emergency calls, whether it concerns being locked out in the middle of the night or a broken lock at an inopportune time. With our services, available 24 hours a day, 7 days a week, you are never alone in emergency situations.
Our team of experienced locksmiths understands the urgency of your situation. That is why we aim to be on location within 30 minutes. We are equipped with all the necessary tools and knowledge to fix any type of lock quickly and easily efficient to open or repair, while at the same time ensuring minimal damage. Whether you have a private home or a commercial property, our professional technicians offer a quick and safe solution to your lock problems.
The reliability of our emergency service is not only based on speed, but also on our ability to provide quality solutions. Whether it concerns replacing a lock, opening a door or installing new security techniques, you can count on our expertise. Our customers rely on us for one safe and reliable service, even in the most urgent situations.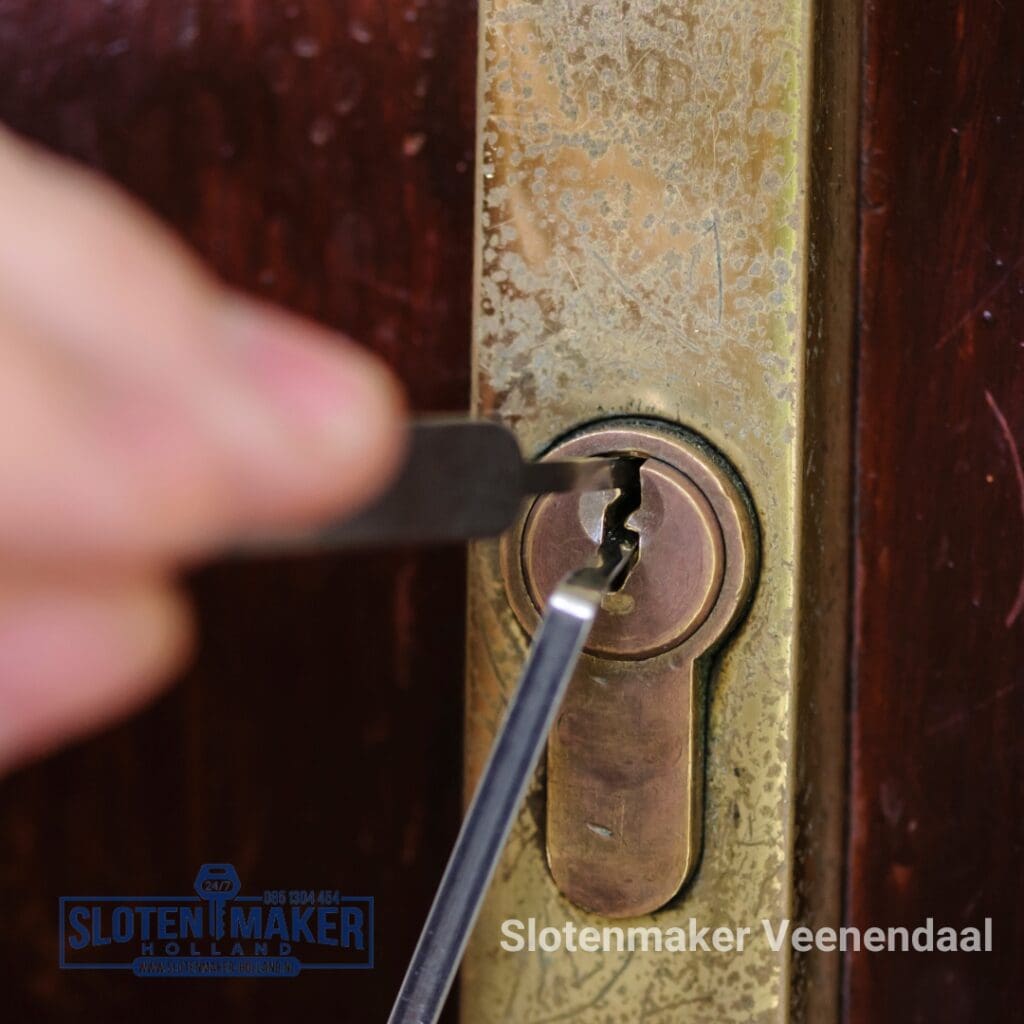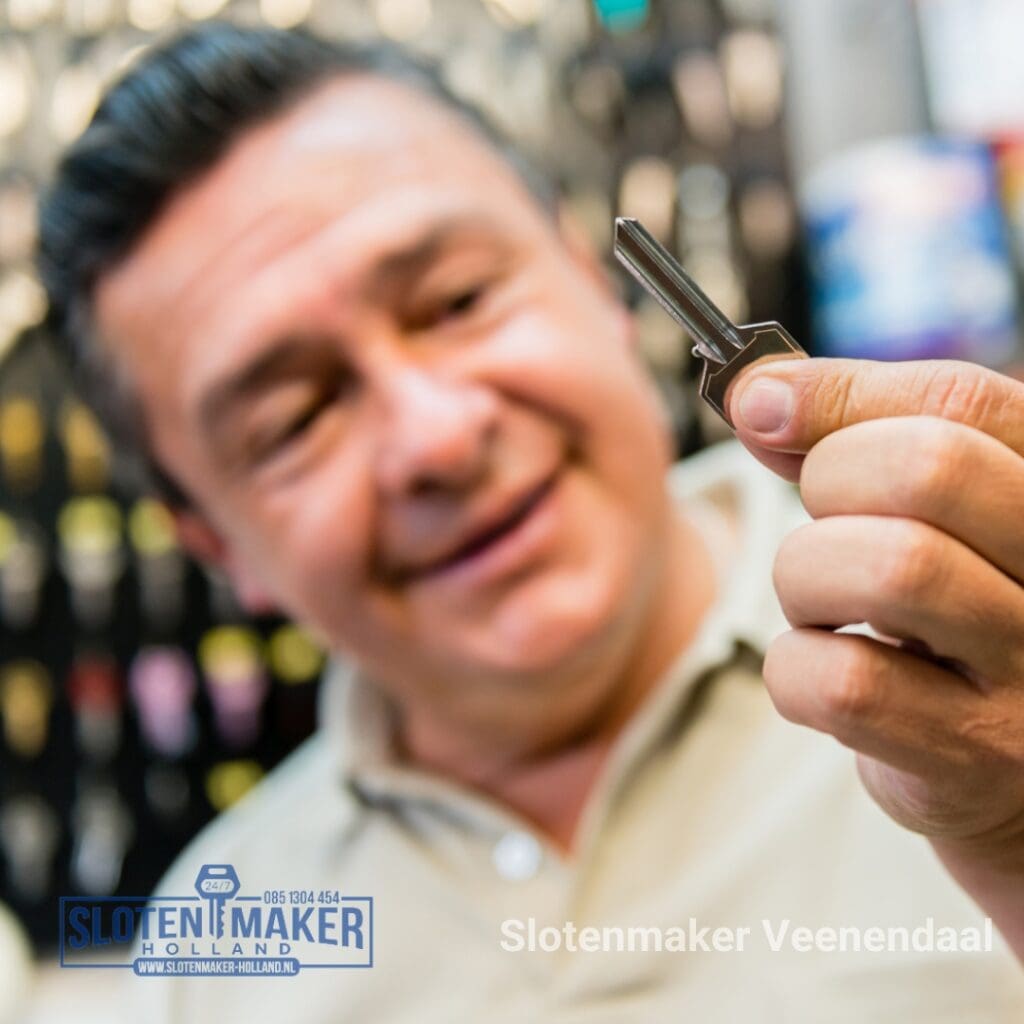 Locksmith Veenendaal with transparent rates
At Locksmith Veenendaal we are proud of our transparent rates, which sets us apart in the locksmith industry. We understand that unexpected lock problems can cause financial concerns, which is why we have an open and fair pricing policy. From the moment you contact us, we ensure clear communication about the costs, without hidden surcharges or unexpected expenses.
Our transparent pricing ensures that our customers know exactly what to expect. Before we start any work we provide a detailed quote so you can understand the cost of the services we provide. Whether it concerns a simple lock replacement, an urgent lockout or an extensive security upgrade, our prices are always clear and in line with the market.
Moreover, we offer various payment options so you can choose the service that best suits your financial situation. We accept various payment methods, including cash, card, and bank transfer, for your convenience. Our focus is on providing quality services at reasonable prices so you can enjoy peace of mind without breaking the bank.
Choosing Locksmith Veenendaal means choosing a service where integrity, transparency and customer satisfaction are central. Contact us today for reliable and affordable locksmith service.
5 Year Warranty – Quality You Can Trust
At Locksmith Veenendaal we are committed to quality and sustainability. That's why we offer an extensive 5-year warranty on all our locks and services. This warranty is your assurance of our confidence in the quality of our products and workmanship. Whether it's a basic lock replacement, advanced burglary prevention installations or complex repairs, our services are designed to last.
Our 5-year warranty includes not only the physical locks we install, but also the labor our professionals provide. This means that if something goes wrong with the lock we installed or with our work within the warranty period, we will solve this for you free of charge. We work with a range of high-quality locks from renowned brands known for their durability and reliability.
This long-term warranty reflects our commitment to excellent customer service and our promise to provide you with safe and reliable locks. We understand that a lock is not just a functional item, but an essential part of your home or business security. With Locksmith Veenendaal you choose a service that stands for reliability and quality.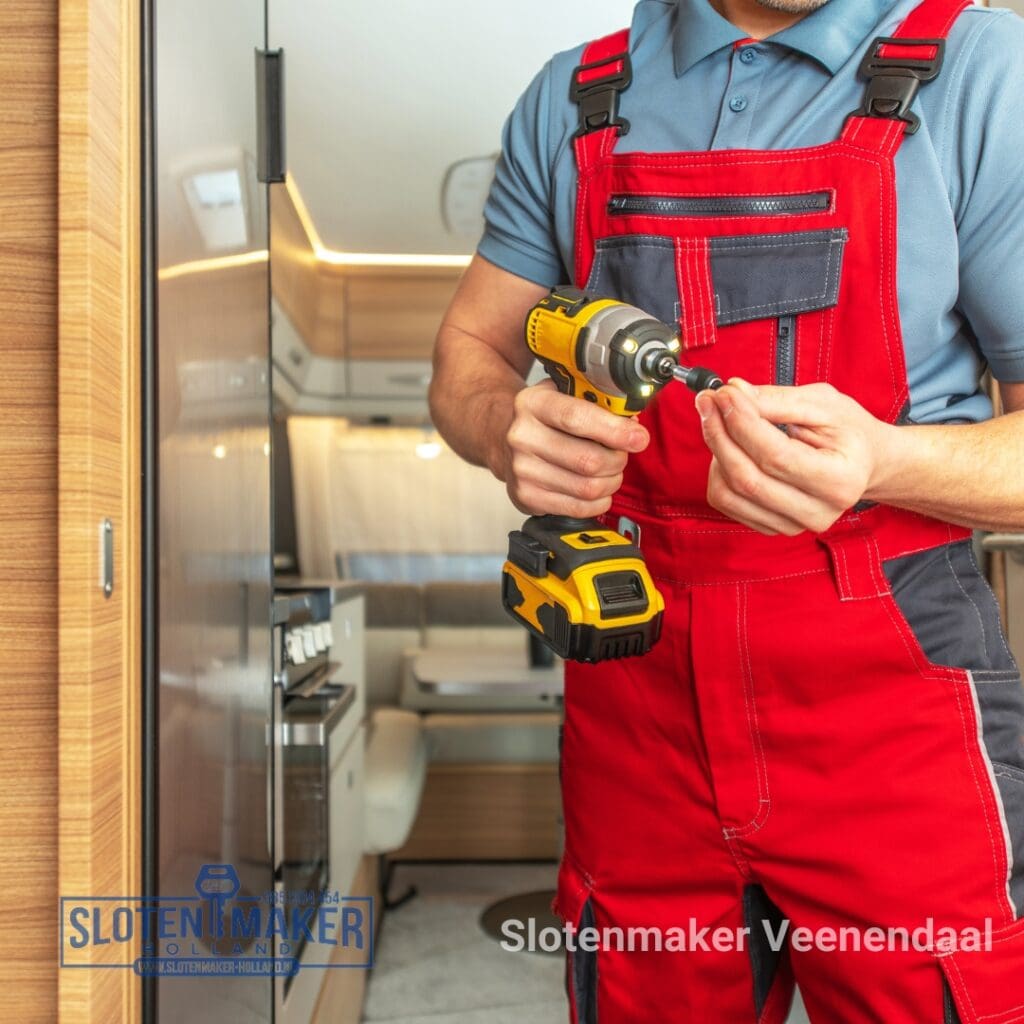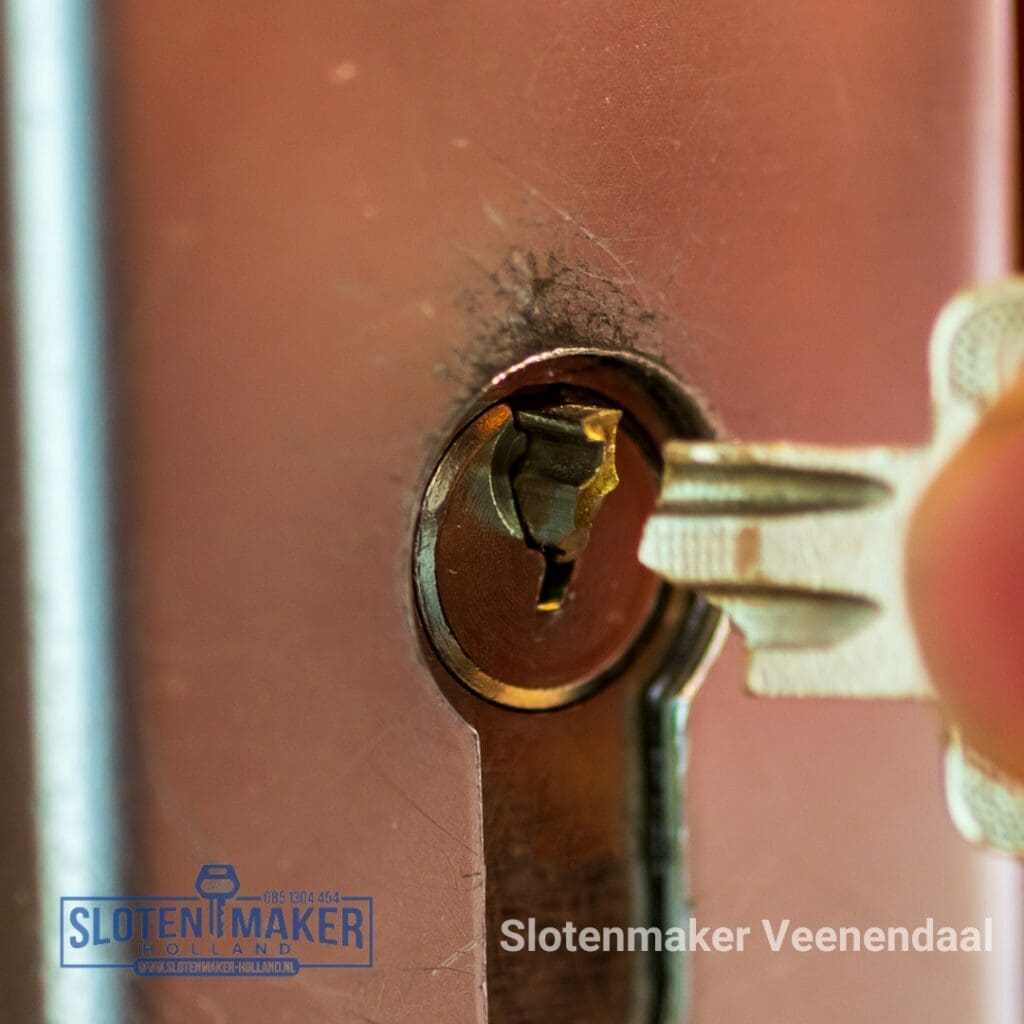 What to Do with a Broken Key
Extensive Burglary Prevention Tips From Our Locksmith Veenendaal
At Locksmith Veenendaal we understand that the security of your home or business is of the utmost importance. That is why we want to share our expertise and provide you with extensive burglary prevention tips. After all, a well-secured building is not only a safe haven, but also a deterrent for potential burglars.
1. High Quality Locks and Security Systems
Upgrading your locks to SKG *** certified models is an essential step. These locks have been tested for resistance to burglary attempts, which offers a significantly higher level of security. We also recommend installing security systems such as alarm systems and surveillance cameras, which add an extra layer of security and act as a deterrent to burglars.
2. Lighting and Visibility
Well-placed outdoor lighting, especially with motion sensors, can deter burglars. Make sure your home's entry points, such as doors and windows, are well lit. This not only increases visibility but also reduces the chance that a burglar will go unnoticed.
3. Regular Inspection and Maintenance
Regularly check the condition of your locks, doors and windows. Wear and tear can reduce the integrity of your locks. Our locksmiths can perform inspections and advise on any upgrades or repairs needed to optimize your security.
4. Consciousness and Good Habits
Develop good safety habits, such as always locking doors and windows when you leave the house and not leaving spare keys outside. Also be aware of suspicious activity in your area and report it to local authorities.
At Locksmith Veenendaal we are proud that we not only provide fast and reliable locksmith services, but also that we can support our customers in increasing their security. For more personal advice or a security check of your property, our experienced locksmiths are always ready to help you.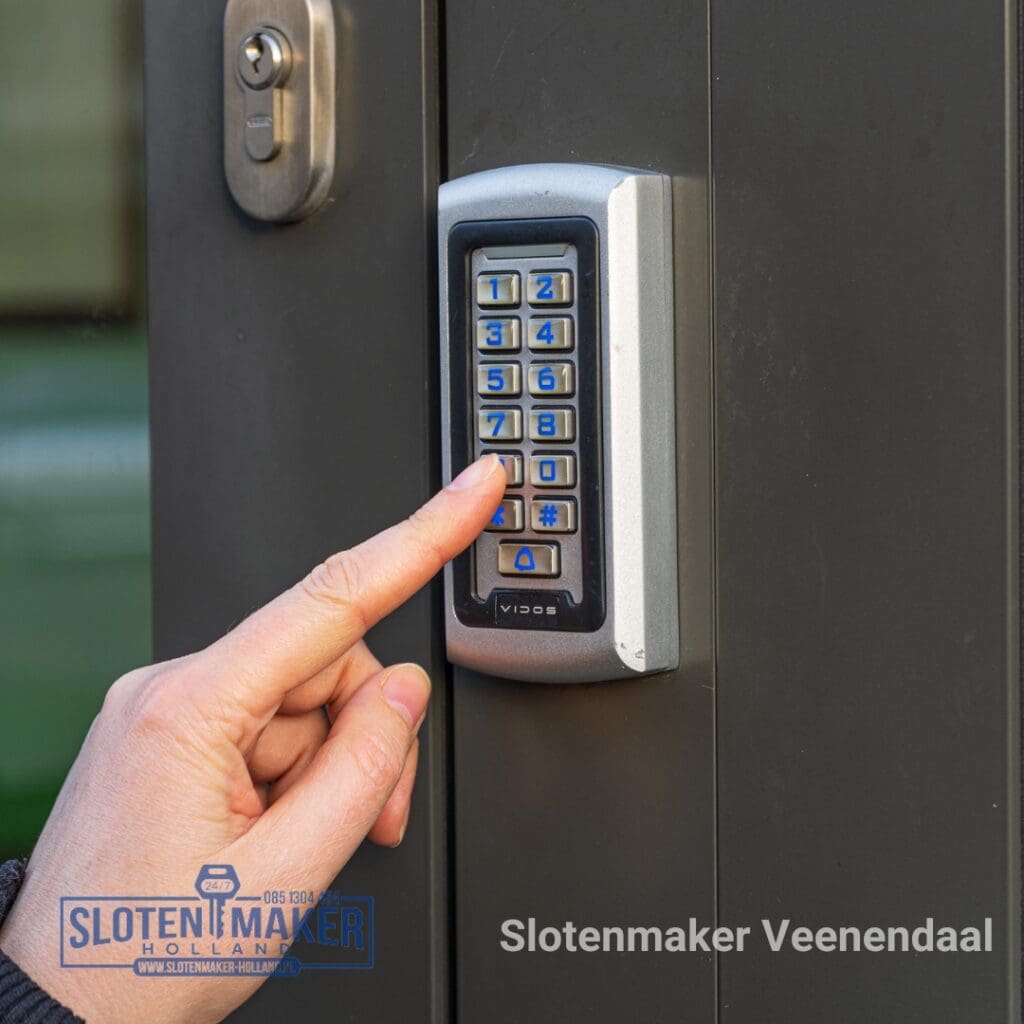 Need a locksmith urgently?
We are available 24 hours. You can also reach us in the evening and at night if you need us immediately, such as:
What do our customers say about our locksmith Veenendaal?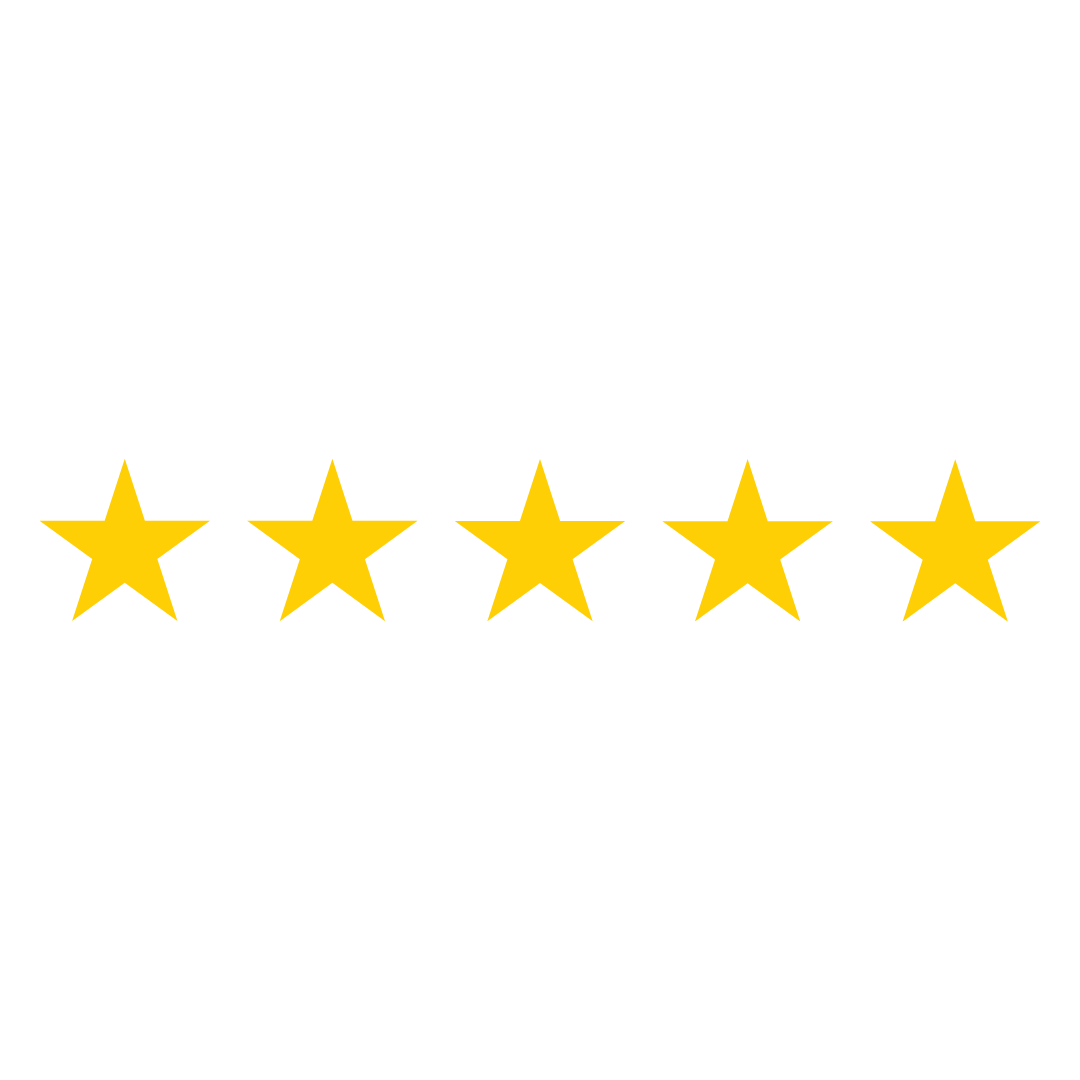 Excellent experience with Locksmith Veenendaal!
Once I locked myself out, they arrived within 20 minutes. The locksmith was friendly and professional, and he opened my door quickly and without damage. I am very impressed with their fast service and reasonable prices. - Iris van D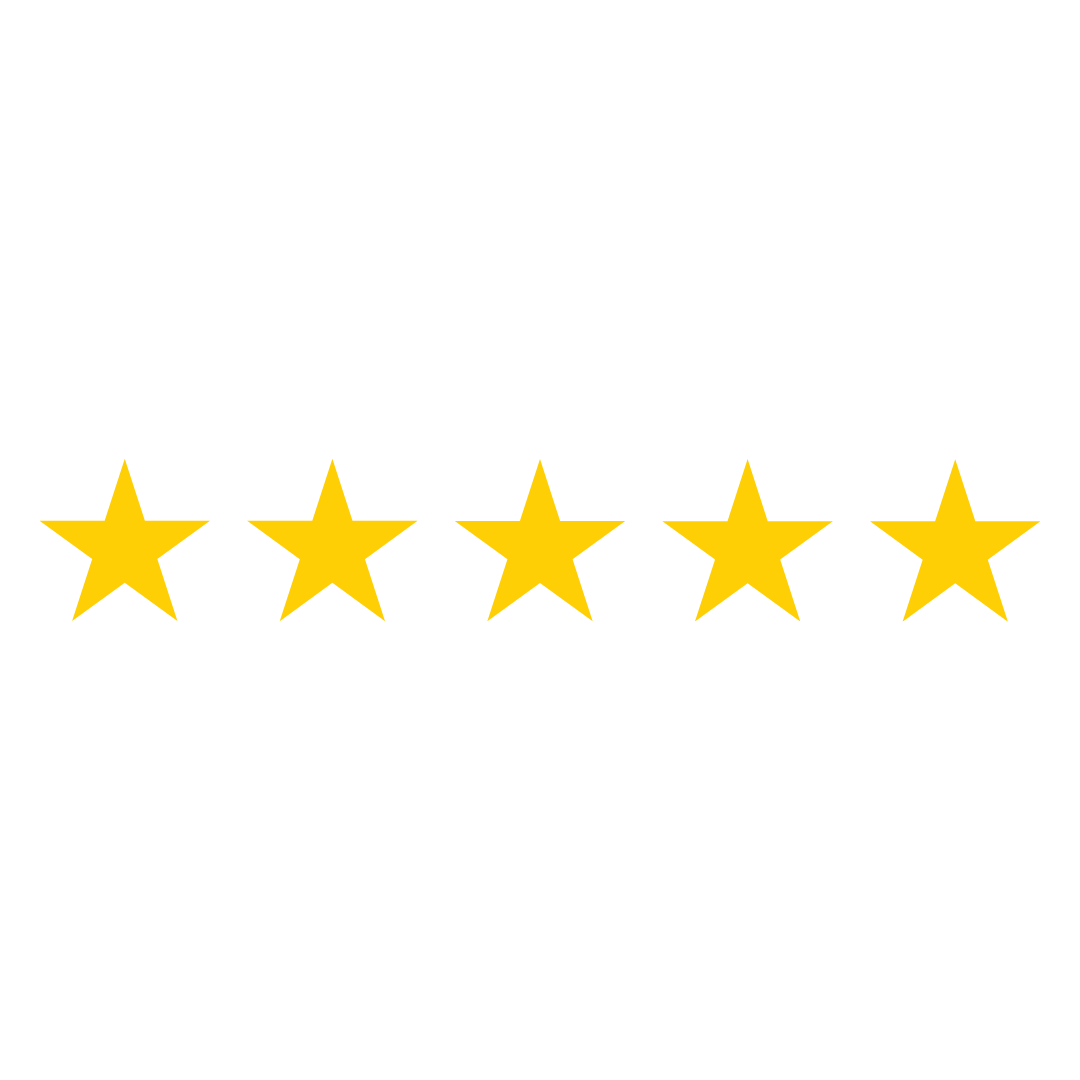 I would like to thank Locksmith Veenendaal for their great work!
After a burglary attempt at our home, they quickly replaced all the locks and gave us advice on burglary prevention. Their craftsmanship and attention to detail gave us a feeling of security. Really great service! - Pieter B.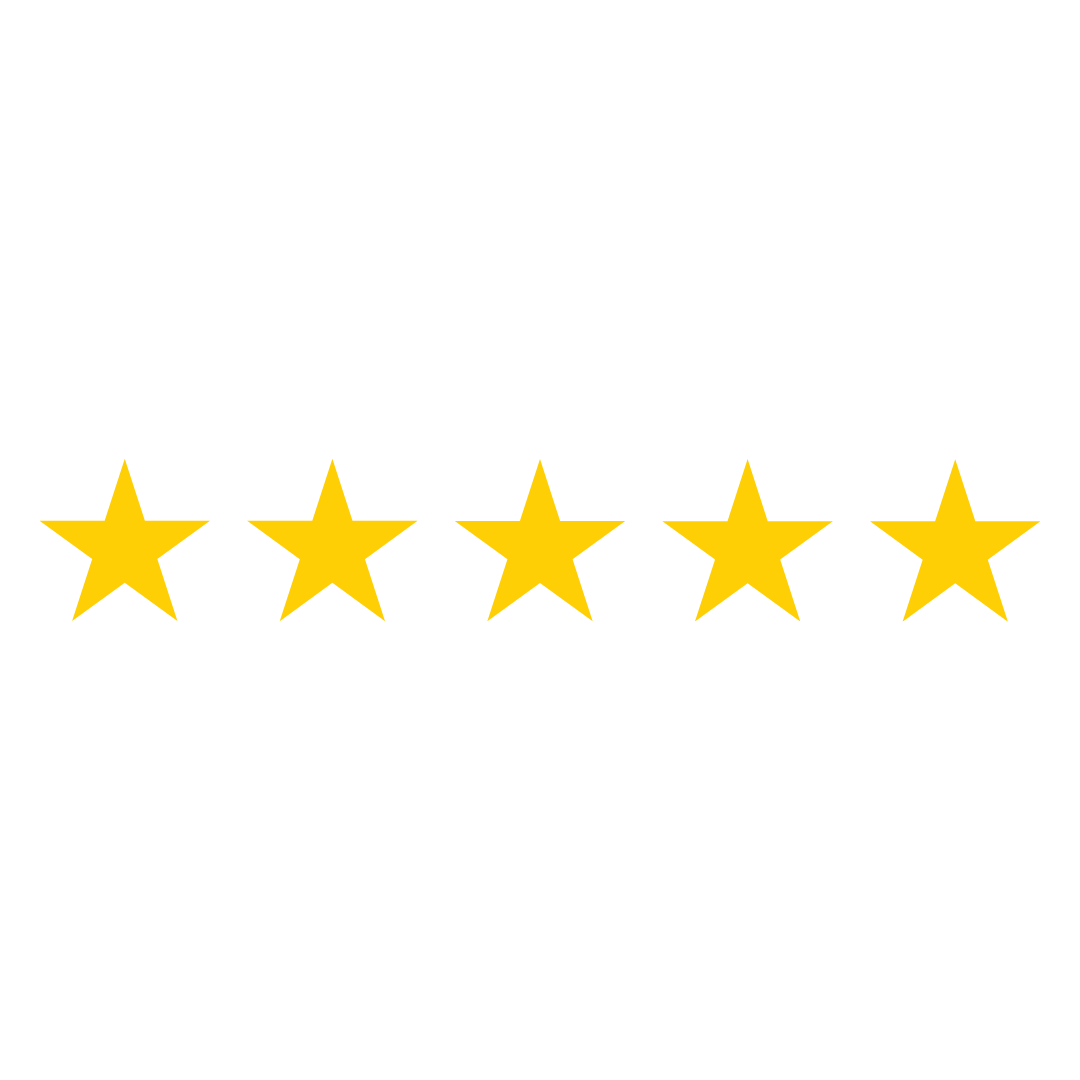 Recently I had a problem with a stuck lock
Locksmith Veenendaal immediately sent a technician who solved the problem professionally and quickly. I especially appreciate their transparent rates and friendly approach. I would definitely recommend them to anyone who needs reliable locksmith services. - Anouk J.
Replace lock in Veenendaal
This is what you can go to, among others: Slotenmaker Holland:
Damage-free opening is almost always possible with specialist tools.
If a different approach than intended is required, we will first discuss this with you. That way you always know where you stand.
You always get a guarantee on nieuwe sloten and installation for a period of 5 years.
Clear invoice. Pay afterwards by pin or via a tikkie
We'll be with you in 30 minutes.
Replace locks on location
On location within 30 minutes
Doors opened after lockout
Want to speak to a lock expert immediately?
Our professionals can help you with all lock services.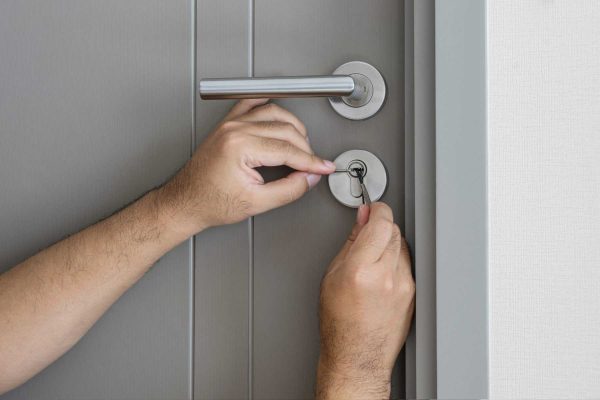 Being locked out is very annoying for you. However, we have solved this quickly and carefully for you. It almost always succeeds to open the lock without damage. If you have called us for help, we will be with you within half an hour.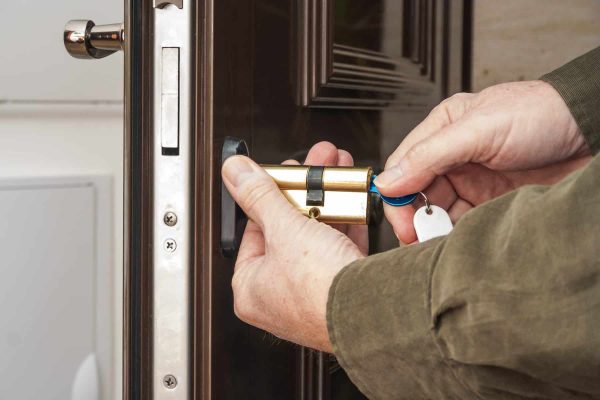 It may happen that your locks no longer function properly. You notice that the key is more difficult to enter the lock or that the key is bent. Have your locks replaced on time. We install A-quality locks with SKG** or SKG*** quality mark.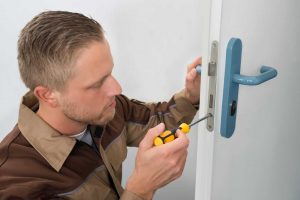 Emergency service Locksmith Veenendaal
A locksmith should be able to help you immediately. With our emergency service we are available 24/7 and 365 days a year, also for the installation of an emergency lock.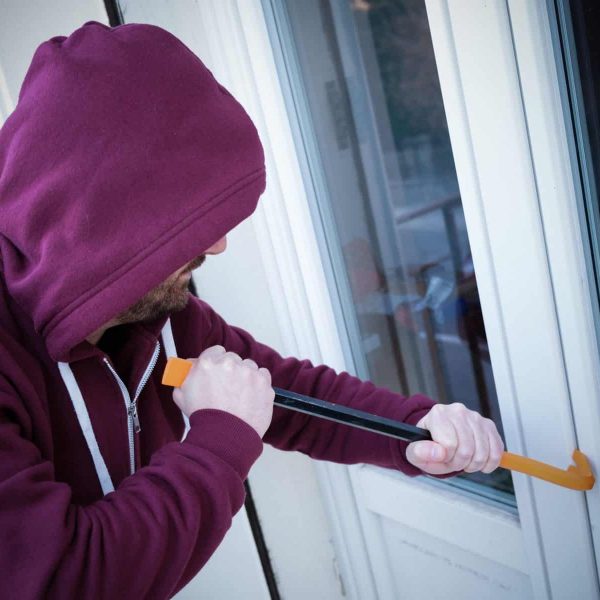 Burglary protection Veenendaal
By investing in burglary protection, you reduce the risk of a burglary. The more effort burglars have to make to enter your home, the less likely your home will become the next target. We provide tailor-made solutions and are happy to visit you to assess the situation and make any changes.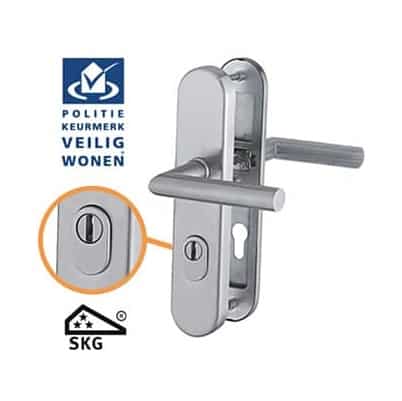 Since 2016, it has been mandatory to install core pull protection in new-build homes. This is of course not for nothing when you know that core pulling is the most commonly used method by burglars. It only takes seconds to pull a lock out of the door with it. Core pull protection makes it virtually impossible to apply this technique.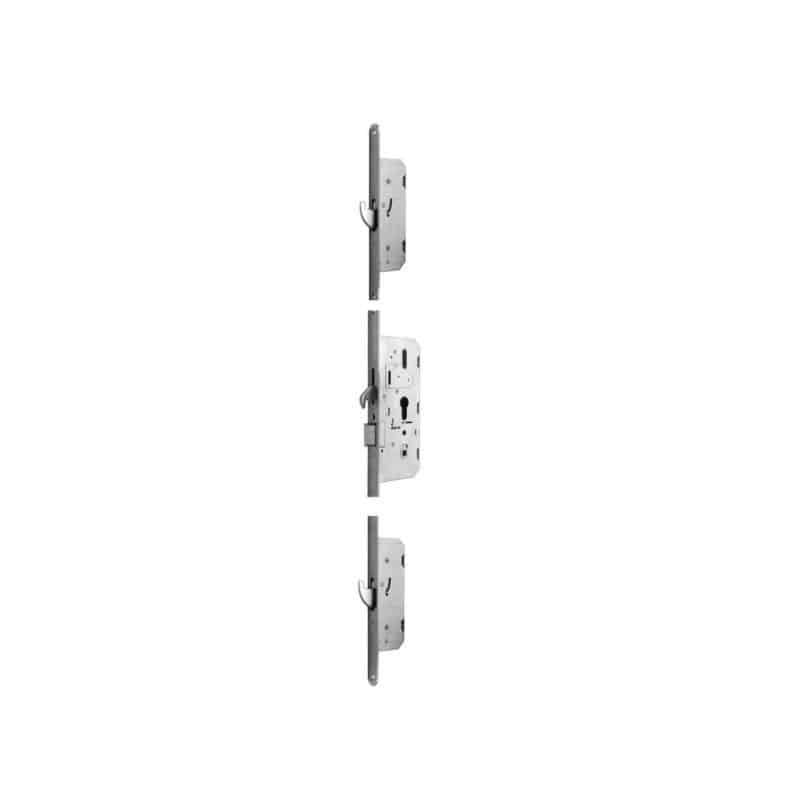 A multi-point lock not only locks your door in three places instead of one, it also provides an extra sturdy construction because of the locking in three places. And the great thing is that you only need one key to operate this lock.
Need a locksmith in Veenendaal?
If we can be of service to you in any way, please contact us. Slotenmaker Holland has national coverage, so there is always a locksmith near you. In general, we do not need more than 30 minutes to be with you. Fixing a lockout without damage is child's play for us. And what if it doesn't work? Then we have to drill out the lock, but we will not do this without first consulting with you. After drilling out the lock, a new lock is placed immediately.
Eliminating lockouts is not the only service we provide. Also for placing nieuwe sloten that meet the SKG standards is what you can come to us for. We are also specialists in installing core pull protection, multi-point locks and customized burglary prevention. The emergency service that we have engaged ensures that you can reach us 365 days a year and 24 hours a day.
Am I insured for locksmith services?
In some cases, your insurer will not make a fuss about reimbursing the costs of a locksmith. Whether or not reimbursement is made depends on the reason why you are using a locksmith. Let's assume that in the event of a break-in or stolen keys, it will almost never be difficult when you declare the costs. The condition is that in the event of a burglary, you first have the police investigate the burglary marks and file a report. After that, the locksmith will repair the damage from the break-in and nieuwe sloten place. You must also report stolen keys first. In addition, it is important that you contact us within 24 hours nieuwe sloten late places. In both cases, you must support your claim with the invoice from the locksmith and the official report.
CAN YOU INSTALL SAFER LOCKS IMMEDIATELY?
We want to help you as soon as possible. Thanks to our national coverage, we can be with you within 30 minutes, where we do the following for you, among other things:
We only work with premium brands such as Nemef, Dom, Axa and Lips.
Choose extra safe locks such as core pull protection and a multi-point lock.
We advise on and install burglary prevention such as thieves' claws and anti-burglary strips.
IF MY KEY IS BENT, SHOULD I HAVE IT REPLACED?
If the key is bent, it is a signal of a malfunctioning lock. It is therefore certainly not enough to just replace the key. If your key is bent, our advice is to have your lock replaced to prevent the key from breaking off in the lock.
We almost always help you immediately. Due to the national coverage, there is always someone near you. Thanks to our 24/7 emergency service, we are also available on weekends, public holidays and in the middle of the night.
WHAT QUALITY LOCKS DO YOU USE?
We provide a standard 5 year warranty nieuwe sloten and the installation of those locks. We do this because we only work with A-brand locks, with a quality we believe in.
Do you need our locksmiths in the Utrecht region? We work in Abcoude, Bilthoven, Breukelen, Bunnik, Culemborg, De Bilt, De Meern, Doorn, Driebergen Rijsenburg, Harmelen, Houten, Ijsselstein, Maarssen, Mijdrecht, Nieuwegein, Vianen, Veenendaal, Vleuten, Neighborhood near Duurstede, Woerden & Zeist.