Need help quickly? In urgent cases, we are usually at your door within 30 minutes.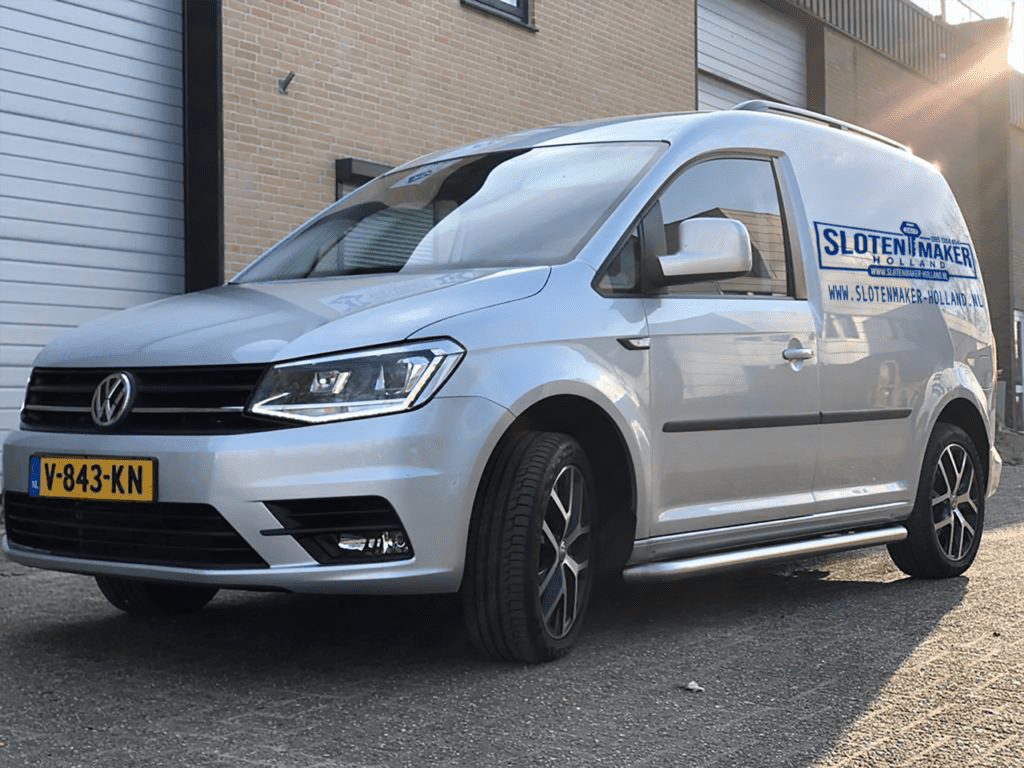 Need help quickly? In urgent cases, we are usually at your door within 30 minutes.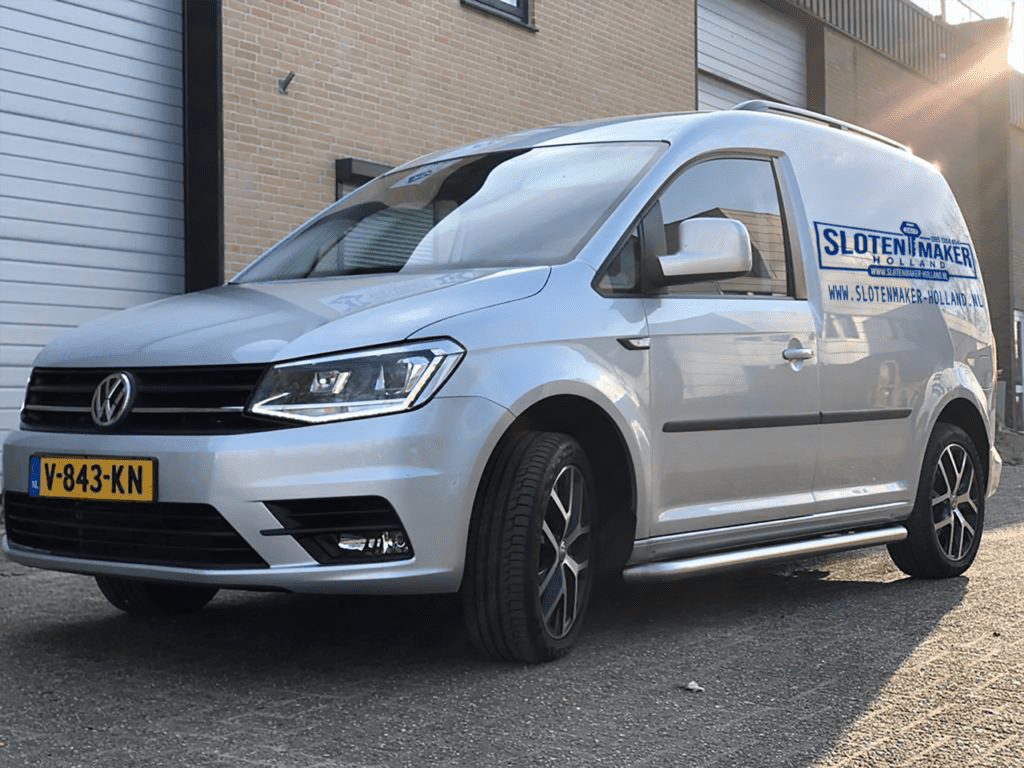 Are you locked out in Amsterdam?
Lost your keys or broken the door lock? It happens to us all sometimes. Do not worry and contact directly Slotenmaker Holland, your locksmith Amsterdam and surroundings. In an instant we are with you and we have opened your door without damage.
Slotenmaker Holland guarantees you excellent quality for a great price. We only employ qualified locksmiths who are fully committed to opening your door damage-free. Our experts don't need a key to open a door.
With our years of experience, extensive professional knowledge and the corresponding specialist tools, we can open your door without damage. In the rare case that your door cannot be opened without damage, we will discuss this with you before we start work. Our expertise covers all types of locks.
Need a locksmith urgently?
We are available 24 hours. You can also reach us in the evening and at night if you need us immediately, such as:
Lock replaced in Amsterdam
Are you locked out and have no keys at your disposal? Then we can do the following for you:
In the first instance, we try to open the lock without damage with our specialist tools. Sometimes this does not work and then we drill out the lock.
Once the lock has been drilled out, we will immediately place a new lock for you. You choose whether you want us to install an SKG 2 star or SKG 3 star security lock for you.
You will receive 3 new keys with the new lock.
You get a 5-year warranty on the lock
Payment is easy by pin or payment via tick.
Our locksmiths in Amsterdam are on site quickly.
Replace locks on location
On location within 30 minutes
Doors opened after lockout
Want to speak to a lock expert immediately?
Our professionals can help you with all lock services.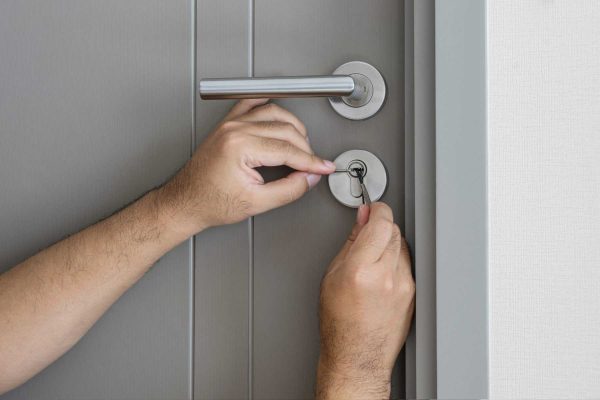 Have you locked yourself out?
Opening a lock without damage is a specialist job. If you are locked out, please contact us directly. Our locksmith Amsterdam is quickly at your location.
Our professionals have been working in the industry for years and use special tools. This means that in most cases we can open your lock damage-free.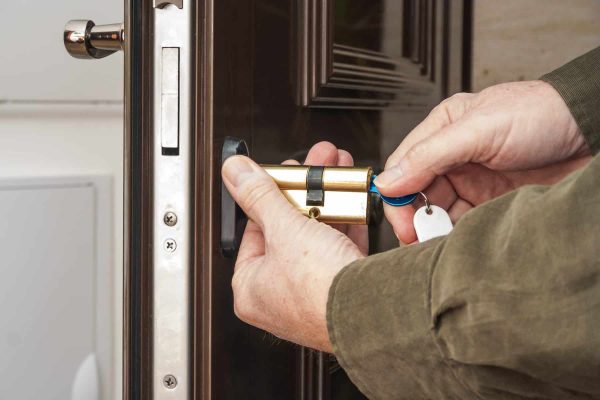 Is your lock broken or do you want it nieuwe sloten in your doors? Our Amsterdam Locksmiths are ready for you and ensure that we replace your locks in an expert manner.
When we replace your locks, you can rest assured that the locks comply with the politician mark for safe living and the SKG mark. We always use the best quality materials.
In addition, you receive a standard 5-year warranty on locks and mounting.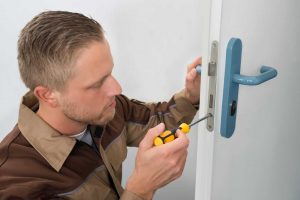 Urgent service Locksmith Amsterdam
Do you need help right away? For example, because you have been burgled or because you have been locked out.
We will come directly to you. Slotenmaker Holland works with a 24/7 emergency service. We will be there for you as soon as possible.
With our emergency service it is also possible to order one emergency repairs and repair damage caused by the burglary.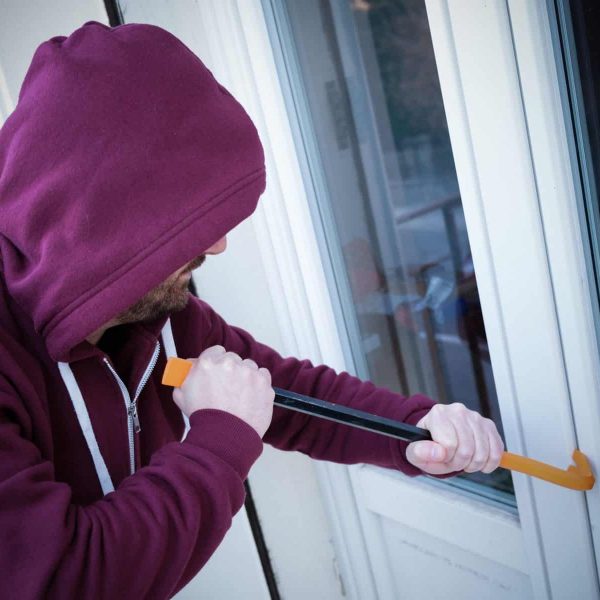 Burglary protection Amsterdam
It is wise to have the locks of your new home replaced immediately. After all, you are never sure that all keys have been returned. Our locksmiths in Amsterdam can immediately replace your locks with safe and certified locks.
You are also at the right place for advice on burglary protection.
If desired, we can replace the locks and install safe SKG locks.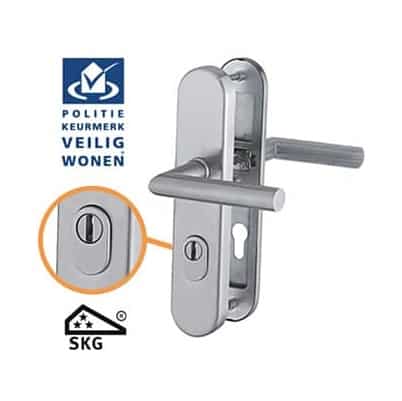 Core pull protection ensures that burglars can no longer pull the cylinder out of the door. Core pulling is a common method used by burglars.

Because we install certified locks with extra security, core pulling is made virtually impossible. In addition, we offer the possibility to install a security fitting on your lock.

Don't make it too easy for burglars.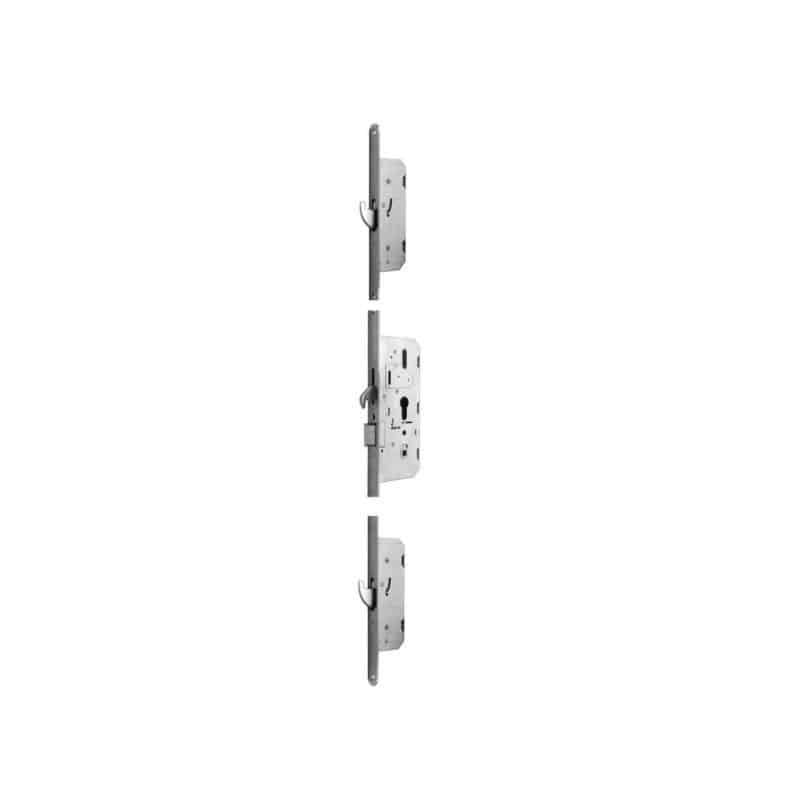 If you let us install a multi-point lock, you opt for extra security for your building.

A multi-point lock is so called because the door is closed in several places. This makes it a lot harder for burglars to force the door.
Our expert locksmiths are happy to help you for advice.
Am I insured for locksmith services?
We can imagine that you are curious whether your insurance covers the costs of a locksmith. When you have lost your keys and you no longer enter your home, you need the help of a locksmith. Unfortunately, the costs for the locksmith are not reimbursed if your keys are lost. Has there been a break-in and do you need a locksmith for damage repair or installing an emergency shutdown? Or have your keys been stolen? In that case, your insurance can reimburse. However, you have to go through certain steps for this.
If your keys have been stolen, it is important that you report this within 24 hours. Also report this immediately to your insurer. Then contact us to replace your locks. In this way, the thieves can no longer use the stolen keys. You then send our invoice and a copy of the declaration to the insurer.
In the event of a burglary, you first call the police so that they can conduct an investigation. Then you report the burglary and contact us for damage repair and replacing the locks. You then send a copy of the declaration and our invoice to your insurer. The insurer usually reimburses all expenses.
Although insurance does not cover the costs of the loss of keys, we recommend that you report the loss of the keys. You are also advised to have your locks replaced by us. After all, you should not think that the (un) honest finder knows to which house the keys belong.
Need a locksmith in Amsterdam?
Do you need a locksmith in Amsterdam? Then you have come to the right place. We use our qualified locksmiths to help you as quickly as possible. We will usually be there within 30 minutes. We help you with this different situations. For example, are you locked out?
Then we will not leave you out in the cold. With our many years of experience and specialist toolsand in most cases we open your door damage-free. Is your lock the exception to the rule and we still have to drill out the lock.
Then we will discuss this with you before we start our work. This way you will not be faced with unexpected costs. Have you been locked out or have you been burgled? You urgently need the help of a locksmith. To avoid having to wait for us for hours or maybe days, we offer you our emergency service. With this you can reach us 365 days a year and 24 hours a day. There is always a locksmith in your area, so you will never be long have to wait.
We are also the right party for replacing locks. We replace every type of lock with one of the A-brand locks we work with. We are also happy to advise you on the possibilities in the field of burglary protection. This way, we not only replace your locks, but we can also install additional burglary protection for you.
This includes a multi-point lock and core pulling protection. The latter in particular is very important, since most burglars enter a home through core pulling.
If you live in a neighborhood where there is a lot of burglary, we also recommend that you install a multi-point lock. This locks your door not at one, but at three points. This way you don't give burglars a chance.
CAN YOU PROVIDE US WITH SAFER LOCKS DIRECTLY?
You do not have to wait for this with us. But we can do more than just place safer locks. Think of:
The installation of SKG certified safety locks.
The installation of an SKG safety fitting to prevent core pulling.
The installation of anti-burglary strips
Thief claws placement
SHOULD MY CURVED KEY BE REPLACED?
It is wise to replace rusted or bent material with a new lock. After all, it is of no use to your key to break off in the lock and not want to get out. You will receive a 5-year warranty on the new lock. Of course we guarantee quality!
HOW FAST CAN YOU HELP ME?
We are available 24/7, XNUMX/XNUMX. We are generally on site within half an hour. Because we have branches and technicians spread across the Netherlands, you never have to wait long and we can help you quickly. Our locksmiths in Amsterdam are on site quickly.
WHAT QUALITY OF LOCKS CAN I EXPECT?
We only work with the best quality. That is why we only use A brands. Think of brands such as Nemef, Lips, Axa, Dom and many other brands. In general, our advice is to install an SKG 2 or SKG 3 star lock. These also meet the requirements for the Police Seal of Safe Living. Your home is safer with a police hallmark lock.
Do you need our locksmiths in the Amsterdam region? We also work in Amsterdam South-East, Amstelveen, Badhoevedorp, Diemen, Duivendrecht, Haarlem, Hoofddorp, IJmuiden, Mijdrecht, Muiden, Nieuw Vennep, Oostzaan, Ouderkerk aan de Amstel, Uithoorn, Weesp and Zaandam.
Our Locksmith in Amsterdam is active in all neighborhoods.
Amsterdam Center, Amsterdam Ijburg, Amsterdam New West, Amsterdam North, Amsterdam Old West, Amsterdam Old South, Amsterdam Zeeburg, Amsterdam Zuid Oost, Bijlmer, Bos en Lommer, Buitenveldert, De Aker – Locks and New locks, De Baarsjes, De Pijp, Geuzeveld-Slotermeer-Sloterdijken, Indische Buurt, Osdorp, Slotervaart and Westerpark.