Locksmith Bunschoten-Spakenburg
Need help quickly? In urgent cases, we are usually at your door within 30 minutes.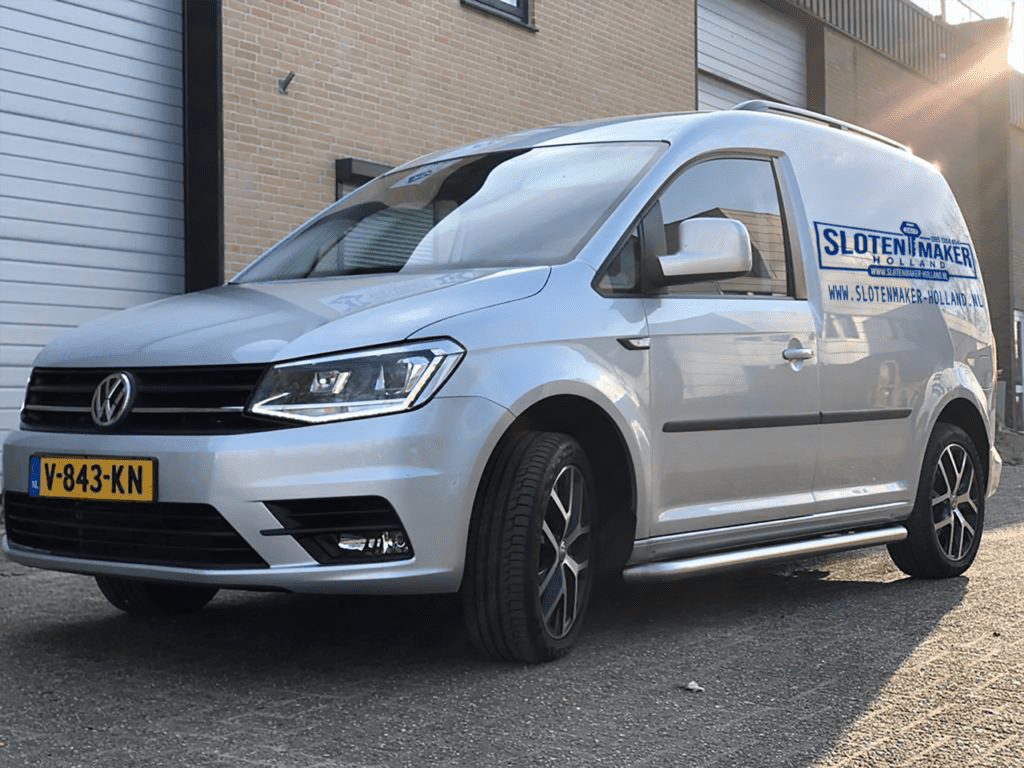 Locksmith Bunschoten-Spakenburg
Need help quickly? In urgent cases, we are usually at your door within 30 minutes.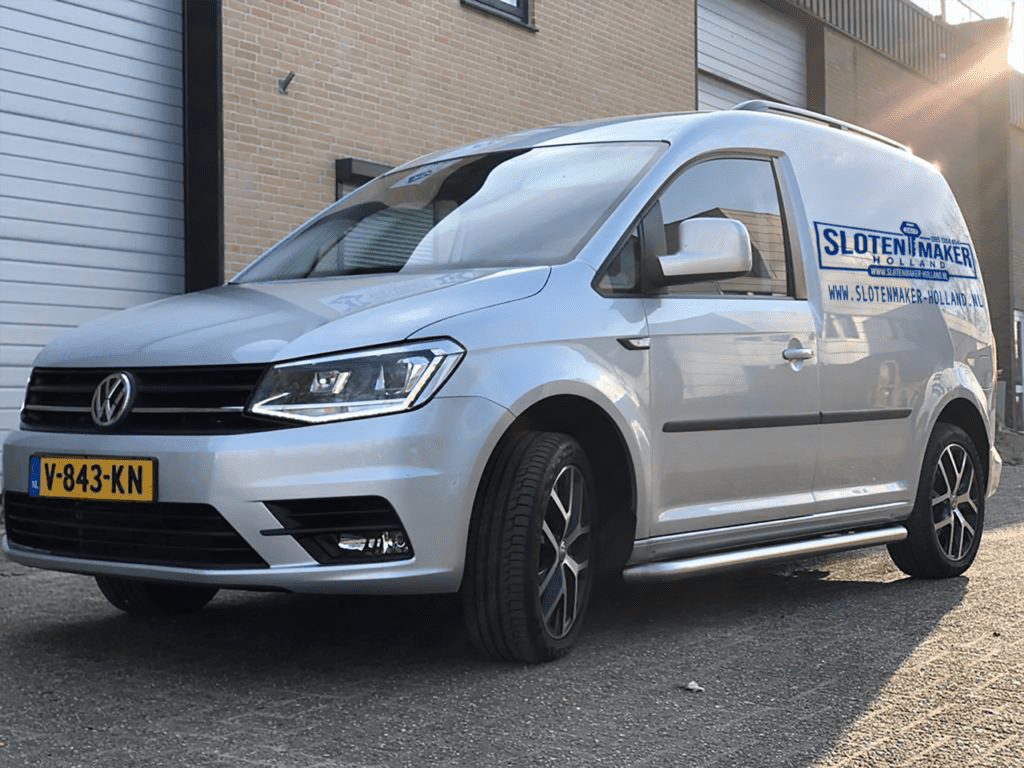 Are you locked out in Bunschoten-Spakenburg?
If you ask a handful of people what a locksmith does, a large part will say that the locksmith makes keys. However, a locksmith is much more than that. If you have lost or forgotten your keys and have been locked out, your locks need to be replaced or you need advice on burglary prevention, these are just a few of the services for which you can Slotenmaker Holland can go.
We have national technicians ready for you. And because we know better than anyone how annoying it is when you are locked out and have to wait a long time for someone to come to help you, our locksmiths are in Bunschoten-Spakenburg usually on site within 30 minutes.
Need a locksmith urgently?
We are available 24 hours. You can also reach us in the evening and at night if you need us immediately, such as:
Replace lock in Bunschoten-Spakenburg
There are several reasons for replacing a lock. Think of a burglary or a key that has broken off in the lock. In addition, it is important to be able to close your home properly and safely. Slotenmaker Holland stands for the following matters:
We only employ qualified locksmiths with extensive professional knowledge and a wealth of experience. The locksmiths of Slotenmaker Holland always strive to open the lock damage-free. This means that the lock can still be used after opening the door. If we do have to drill out the lock, we will first discuss this with you and then install a new lock. Transparency is our top priority.
Do the locks need to be replaced? For the correct security of your home, we advise you to choose a lock with SKG ** certification.
You can only pay easily by pin or tick after the work has been completed.

Our locksmith in Bunschoten-Spakenburg is quickly on the spot.
Replace locks on location
On location within 30 minutes
Doors opened after lockout
Want to speak to a lock expert immediately?
Our professionals can help you with all lock services.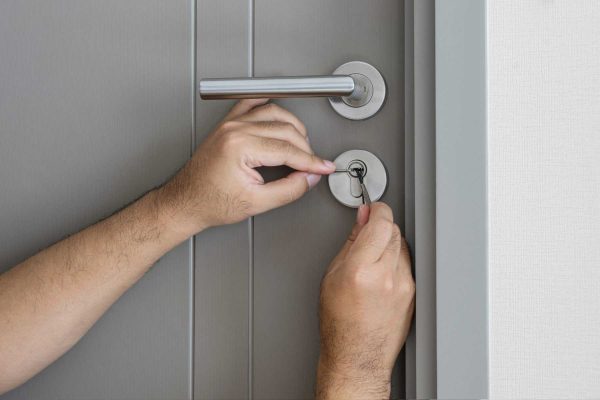 Open locks Bunschoten-Spakenburg
We are the best at opening locks. We are extremely proud of the professional knowledge that our employees possess, which they then deploy to open locks of the most diverse types. We do this, for example, because you are locked out or because the key has broken off in the lock.
Our goal is always to open the locks in such a way that no damage occurs and the lock can be used again after opening. This does not always work and in such a case we will consult with you before we get started.
Our locksmiths in Bunschoten-Spakenburg are quickly on the spot.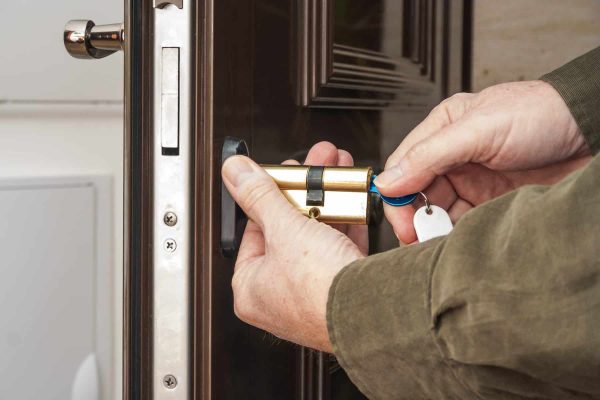 Is it not possible to open a door for you without drilling out the lock, has it been broken in or have you recently bought a new home? These are some of the many reasons to replace your home locks. We are happy to take care of this for you.
Security is important, which is the main reason for replacing locks. That is why we always advise you to choose locks with at least two stars SKG. These locks are always from A-brands such as Lips and Axa and they therefore meet the Police Hallmark for Safe Living.

Our locksmith Bunschoten-Spakenburg is happy to advise you further.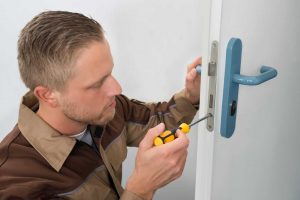 Urgent Locksmith Service Bunschoten-Spakenburg
Burglars do not wait until office hours to enter your home, and exclusions also happen outside office hours. The chance that you need a locksmith during the weekend, the night or holidays is very high. We find it very important that we can help you all year round, day and night, which is why we have set up an emergency service. Our emergency service is always available.
Urgent is really urgent and that is why we are usually with you within 30 minutes, even if you have called the emergency service. The emergency service can also place an emergency shutdown for you.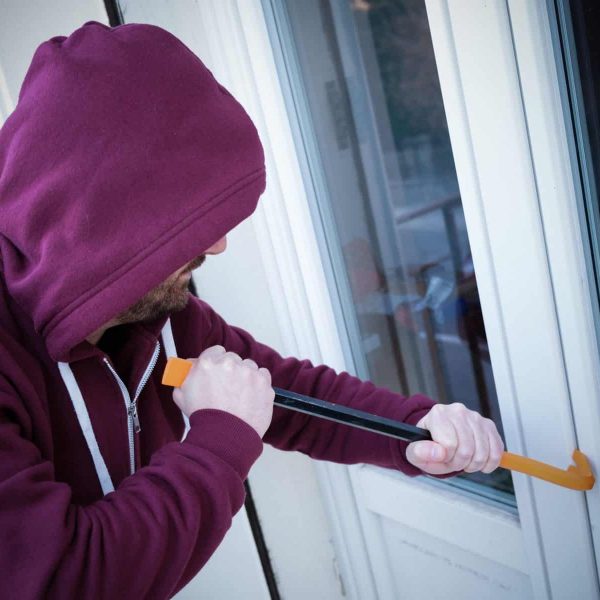 Burglary protection Bunschoten-Spakenburg
Burglary protection is so very important. After all, it prevents a lot of misery and the thought afterwards 'I had better secured my home'. Late Slotenmaker Holland therefore give advice on the possibilities in the field of burglary prevention. For example, replace your old locks without a mark for nieuwe sloten with at least two SKG stars. Even if you have just bought a new home, it is smart to replace the locks.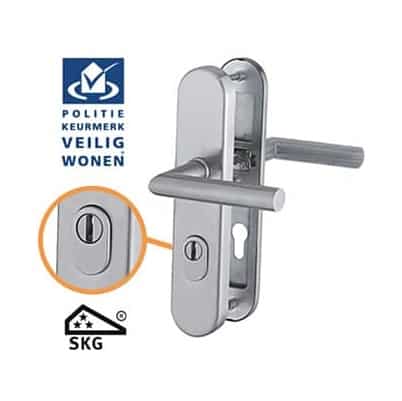 If you have a house built, core pulling protection will already be installed in accordance with the statutory regulations. Core pulling protection prevents burglars from pulling the cylinder out of the lock by means of core pulling. This is a technique commonly used by burglars.
To install core pulling protection, please contact Slotenmaker Holland.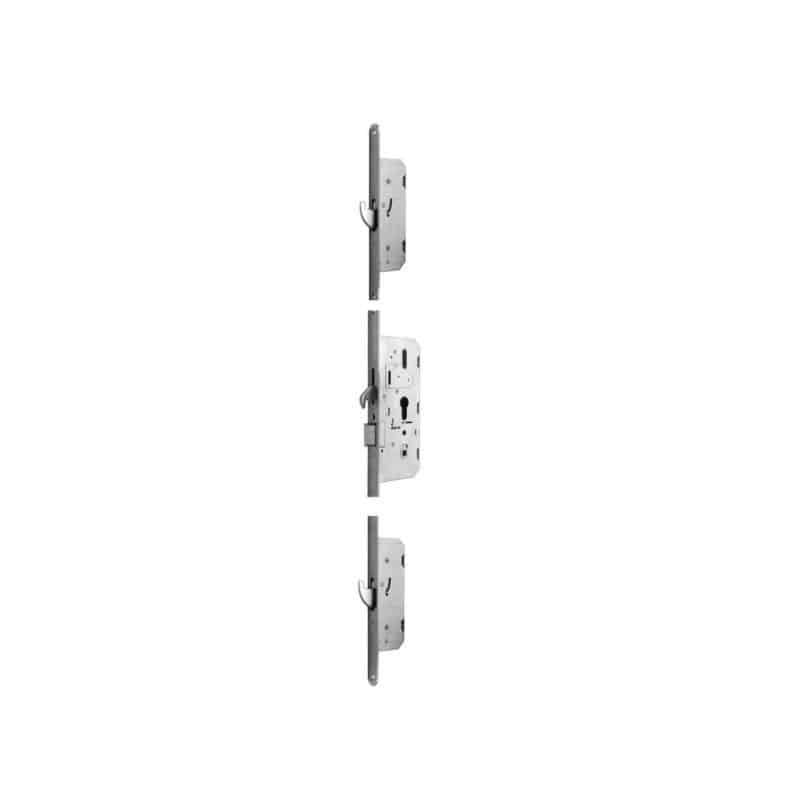 A cylinder lock locks the door in one place. If you opt for multi-point locking, the door locks in several places. This gives you extra security when it comes to burglary prevention. It is of course also possible to combine a multi-point lock with other burglar-resistant techniques such as core pulling protection.
Locksmith Bunschoten-Spakenburg required?
Click… that's the sound of the door closing behind you. And that is not so bad, were it not that the keys are still inside. And of course you haven't gotten around to handing out a spare key to someone nearby. Fortunately, Locksmith is like your locksmith in it Bunschoten-Spakenburg your saving angel. And because the help of a locksmith is often immediately required, we ensure that we are usually within half an hour with you.
We only work with qualified locksmiths who understand their trade. As a result, it is almost always possible to open the lock without drilling. The advantage of this is that you can then use your lock again. if we notice that the lock has to be drilled out, we will report this immediately. A new lock will have to be placed, which is why we will discuss this with you first. This way you always know where you stand from a cost perspective. And because we know better than anyone that you need our help immediately, we are available 27/7 for you all year round.
Nobody is waiting for the consequences and the feeling of insecurity by a burglary. That is why you do everything you can to secure your home. We are therefore happy to replace your locks with safe SKG ** and SKG *** locks. You should also contact us for other burglary prevention Slotenmaker Holland to be. We advise you on and install multi-point locks to lock your home extra securely. The core pulling protection we have installed will counteract the popular intrusion method of core pulling and we will also help you install anti-burglary strips.
Am I insured for locksmith services?
If a situation arises where you need the help of one of our locksmiths, it is often an undesirable situation. Did you know that in some situations you will be reimbursed for our costs? Always ask your insurer if and under what conditions you can submit our reimbursement costs to them. We already lift a corner of the veil.
The situation where the chance is almost 100% that you will hear a 'no' to your question whether our costs will be reimbursed is when you lose your keys. We will open your lock so that you can enter your home again. Don't think that this is the end of it because you still have spare keys. We also recommend replacing the locks if you lose your keys.
Because there is no carelessness on your part in the event of theft, there is a good chance that the insurance will reimburse our costs. We help with the lockout and we replace your locks. It is advisable to both report the theft and have us replace your locks with new ones within 24 hours.larenyour insurer may attach this to the reimbursement as a condition. Your insurer will also ask for the declaration form and our invoice.
In almost all cases, the costs arising from a burglary are reimbursed. You should first call the police so that they can conduct a thorough investigation into the vomit marks. Therefore, leave everything as you found it when the burglary was discovered. Then you call your insurer to report the burglary. Please contact us as soon as the police have finished the investigation. We professionally repair your damage and install new, secure locks. Based on our invoice and the declaration, your insurer will inform you after a few weeks whether or not they will reimburse you.
I LOST MY KEYS AND IT'S WEEKEND CAN YOU HELP ME?
We have a special emergency service that is available 24 hours a day, all year round. This means that we can help you day and night, including weekends and holidays. Think of keys that have been lost, burglary, broken keys, etc. Our service extends at least to:
Replacement and placement of locks with locks that comply with the Police Seal for Safe Living. You get a 5 year warranty on locks and mounting.
Opening doors when you are locked out. We try to open the door damage-free.
Advice in the field of burglary prevention and installation of burglary resistant products.
I DON'T KNOW IF MY HOUSE IS SECURELY SECURED. CAN YOU GIVE ADVICE?
We are specialized in locks with the SKG quality mark. In addition, our expert locksmiths have in-depth knowledge of burglary prevention and the installation of burglar-resistant applications. We are happy to visit you for sound advice.
DO I NEED TO PAY FORWARD?
No, we do not ask for an advance payment. After completing our work you pay afterwards by pin or tick. In addition, you only deal with transparency with us. If we cannot open the door damage-free, we will first discuss this with you. This way you always know where you stand. Our experienced locksmiths Bunschoten-Spakenburg are quickly on the spot.
Do you need our locksmiths in the Amersfoort region? We work in Achterveld, Baarn, Barneveld, Blaricum, Bunschoten-Spakenburg, Eemnes, Hilversum, Hoevelaken, Laren, Leusden, Nijkerk, Soest, Soesterberg and Woudenberg. Our locksmith Bunschoten-Spakenburg works throughout the Amersfoort region.