Need help quickly? In urgent cases, we are usually at your door within 30 minutes.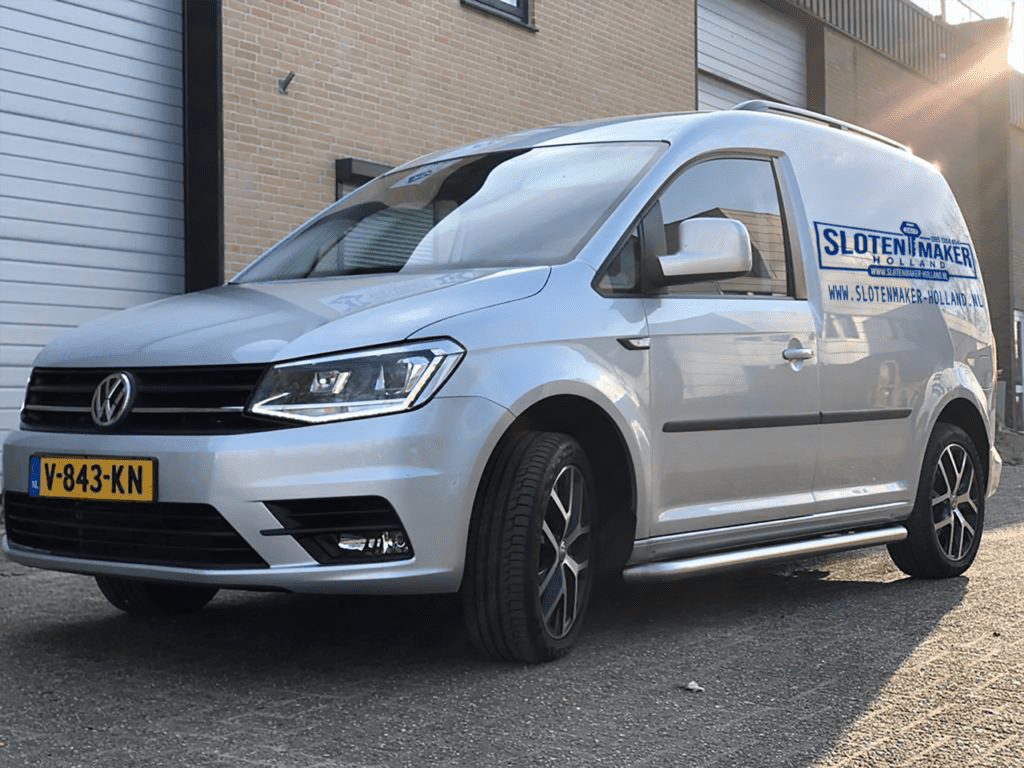 Need help quickly? In urgent cases, we are usually at your door within 30 minutes.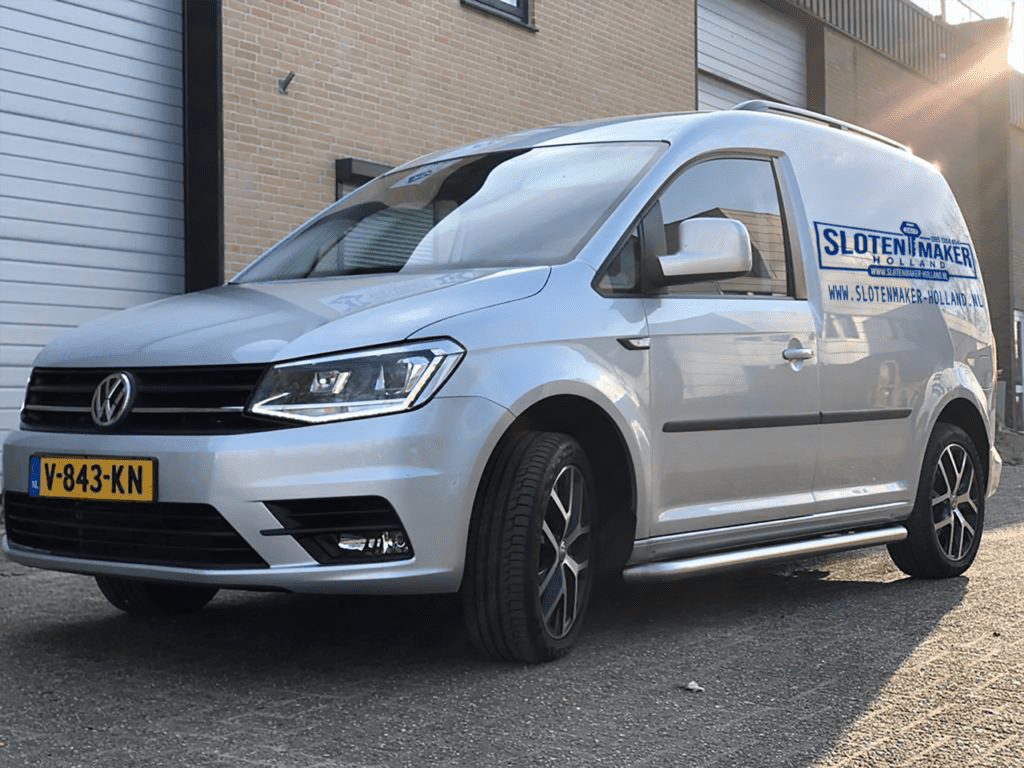 Are you locked out in Eemnes?
Had a long hard day at the office and you want nothing more than a hot meal and sitting on the couch Netflixing. It is therefore very frustrating when you discover that you have left the keys in the office. No one can be reached anymore and waiting for a long time is the last thing you are waiting for is standing in front of a closed door for a long time. Fortunately Slotenmaker Holland locksmiths are waiting for you throughout the country. They dedicate their knowledge to opening your door. And the best part is that you generally do not spend more than half an hour on our locksmith Eemnes have to wait.
Beautiful Slotenmaker Holland and before you know it, sit above a steaming plate of hot food to watch your favorite series.
Need a locksmith urgently?
We are available 24 hours. You can also reach us in the evening and at night if you need us immediately, such as:
Sometimes it is necessary to replace a lock. Don't just think of a new lock when the current lock is rusty. Even if you have bought a new home and want to make sure that there are no keys in circulation, it is advisable to replace the locks. Or think about losing your keys. In addition, there are many other reasons why you would like to replace a lock. Slotenmaker Holland does the following for you:
We only use qualified locksmiths who work with specialist tools. We are proud of the knowledge that our employees have in-house. We have a transparent working method and are initially committed to opening your lock without drilling it out. If we still have to drill out the lock, the lock must then be replaced. Because this entails additional costs, we will first consult with you before we start our work. Once we have your agreement, we drill out the lock and install a new lock.
We only work with A-quality locks. In addition, we deliver quality and we advise you to choose a lock that has at least an SKG ** quality mark.
Transparent prices and secure payment by pin or tick.
Our locksmith in Eemnes is quickly on the spot.
Replace locks on location
On location within 30 minutes
Doors opened after lockout
Want to speak to a lock expert immediately?
Our professionals can help you with all lock services.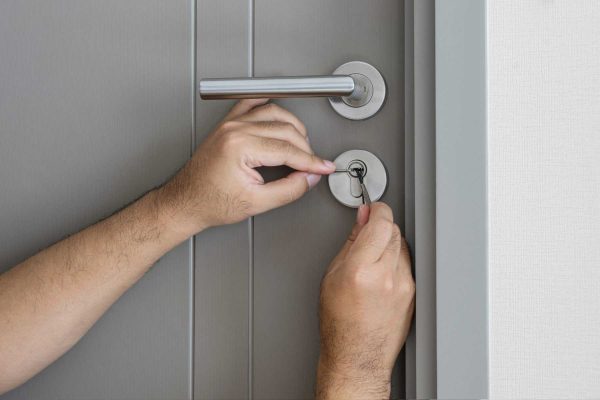 The locksmiths employed by Slotenmaker Holland have years of experience and extensive professional knowledge. We love our job and are happy to help you open your lock, whether it's because the key has broken off or you've lost the key. Because of our knowledge, we do not need a key at all to open your door. Of course we only do this if there is a legal basis for opening the lock, for example because you are the owner of the property.
The approach is always to open the lock in such a way that no damage occurs and the locks do not need to be replaced. If this does not work, we will always let you know before we start work.
Our locksmith in Eemnes is quickly on the spot.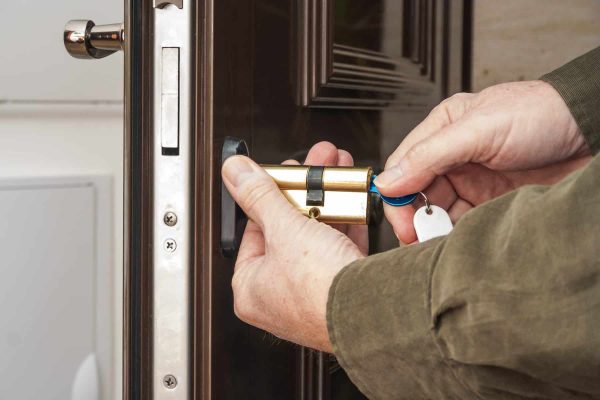 When it is time to replace the locks, switch Slotenmaker Holland in. You not only replace locks when we have had to drill out your lock, but also, for example, when you choose safer locks, you have lost a key or a key has broken off in the lock.
If we use our locksmiths with you, we want to deliver quality. This applies not only to the assembly, but also to the advice we give you. We therefore only work with brands of A-quality, such as Dom, Nemef and Lips. The locks we recommend contain at least SKG's two star rating.

Our experienced locksmith Eemnes will gladly help you.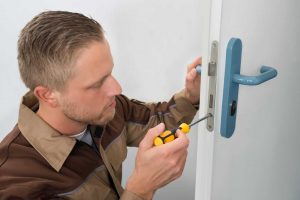 Urgent Locksmith Service Eemnes
Locked out, broken in, keys lost… when we talk about access to our home, it is soon urgent. Things like this just can't wait for office hours. Therefore, it is with Slotenmaker Holland always reach the emergency service. And by always we really always mean, 365 days a year and 24 hours a day. We help you out of the fire and in your home.
If someone broke in, some windows or locks may have been broken. In that case, a temporary solution must be arranged. We also call this an emergency shutdown. We also take care of this emergency closure for you via the emergency service.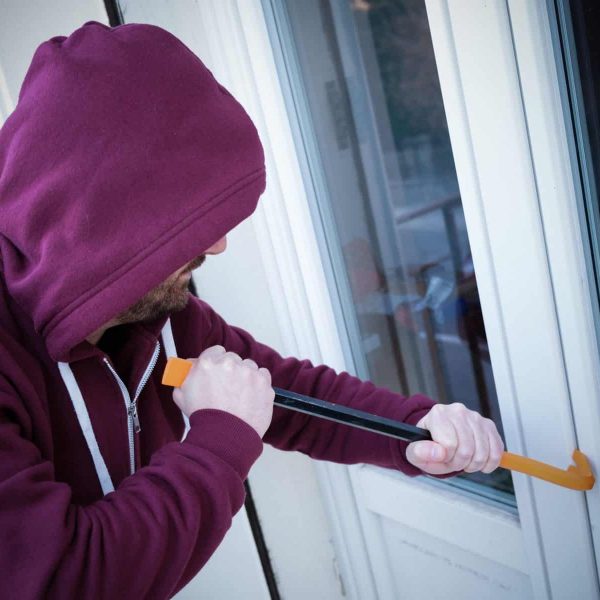 Burglary protection Eemnes
When the calf has drowned, the well is filled in. If we look at the risk of burglary and how few people do this, then this statement applies. Make sure you don't make it too easy for burglars and have burglary resistant locks added,
We have a lot of experience in burglary prevention. We are therefore happy to advise you on burglary prevention. In addition, we can professionally apply these preventive measures for you.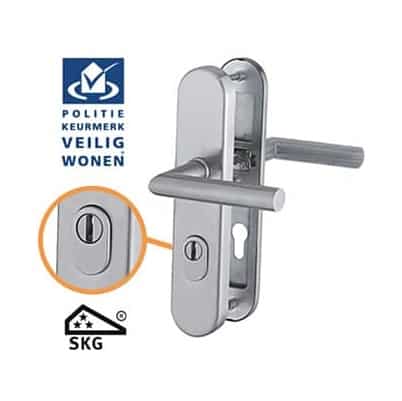 For new construction from 2016, core pulling protection is already fitted as standard. And for good reason, since core pulling is a popular method of breaking in. Burglars use a special screw to remove the cylinder from a lock.
If your home does not yet have core pulling protection, it is a wise choice to have this fitted. You are here for this Slotenmaker Holland at the right place.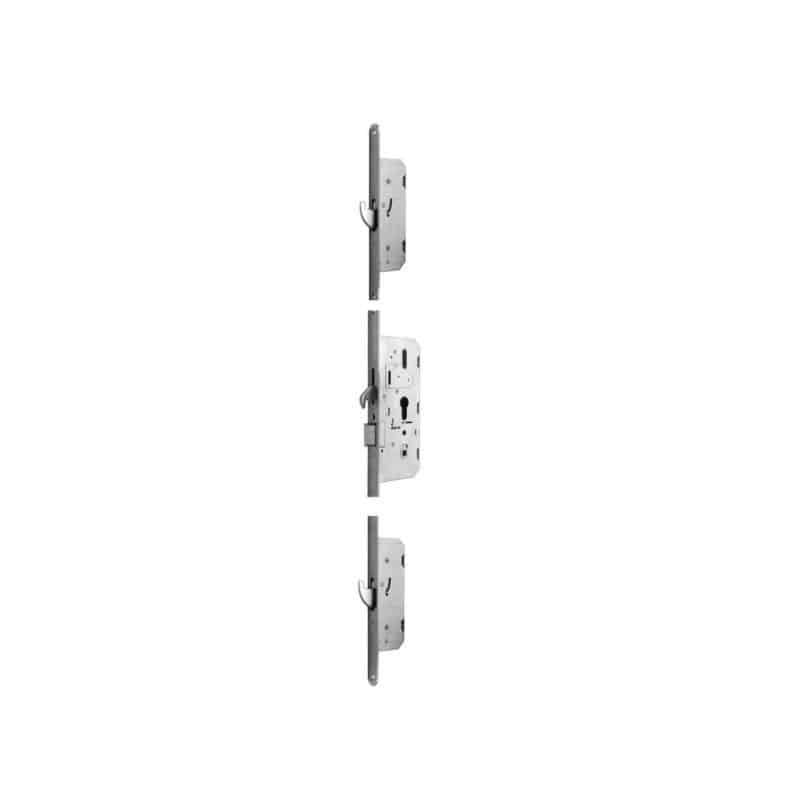 A normal lock closes your doors at one point. For even more security, it is better to choose a lock that closes the door in several places, the so-called multi-point lock. Burglars will find it much more difficult to force a multi-point door than a standard lock door. Burglars always choose the easiest way and if the forcing takes too much time, they will quickly stop trying.
Please contact us to place and inquire about this multi-point lock.
Locksmith Eemnes required?
It is pouring rain, you are tired after a long working day and all you want is a plate of hot food and watching television. And then you discover that you have lost your keys, you are locked out. Slotenmaker Holland is your locksmith in Eemnes. We also assist you in the event of an exclusion. You call us and we will ensure that we are with you within half an hour. And because we understand better than anyone that in most cases a locksmith must take action quickly, we offer you the emergency service. This means that we are available 24 hours a day, every day of the year, including weekends and public holidays.
Slotenmaker Holland only use qualified locksmiths. We think it is important that you always know where you stand. That is why we have a transparent approach. If, for example, it is not possible to open a door without damage, the lock must be drilled out. The lock is no longer usable and must be replaced. We always discuss this with you before we continue. Incidentally, damage-free opening is successful and almost always always. Are your locks in need of replacement, due to loss or theft of keys or because the locks are rusty? Slotenmaker Holland is your specialist in replacing locks. Every type of lock can be replaced by our A-brand locks such as Nemef and Lips. For a safe locking of your home, our advice is to opt for SKG ** as a minimum.
In the field of burglary prevention, we can install extra safe locks with you. Think of the multi-point lock, anti-burglary strips and core pulling protection to prevent burglars from easily removing the cylinder from your door. We are happy to visit you to determine what is most suitable for your situation.
Am I insured for locksmith services?
You are not the first to need our help with lost keys. Slotenmaker Holland will help you to open your door. We also recommend that you have your locks replaced. This way you prevent someone with your lost keys from entering your home. Unfortunately, in the case of lost keys, our costs are not covered by your insurance.
If you are a victim of a bag grab and your keys have also been stolen, there are a few steps you must take. You immediately call the police to report the theft and you also inform your insurance about this. Also immediately check which conditions you must meet to qualify for reimbursement. After that comes Slotenmaker Holland in picture. We replace your locks immediately, because many insurers will require that your locks be replaced within 24 hours. Most insurers will reimburse our costs if they meet the correct conditions.
A home burglary is not just something. There is a lot to be arranged and we are not even talking about the emotional impact it has on you. You first call the police so that they can conduct thorough trace investigations. You also inform your insurer of the burglary. Slotenmaker Holland will visit you to assess the damage. Usually we can fix this right for you. If the damage is very extensive, we will install an emergency shutdown to repair the rest of the damage later. The locks will of course be replaced by nieuwe sloten. In general, an insurer will inform you after a few weeks that the damage is fully compensated. However, you must submit the locksmith's invoice and the declaration to them.
WHAT TIMES CAN I REACH YOU?
Our emergency service is always available. If there is a situation where you need help from a locksmith, it doesn't matter what day it is and what time it is. Our emergency service is available all year round and 24 hours a day. We help you with:
Placing of nieuwe sloten of A brands. You get a 5 year warranty on this.
Opening locks where we are committed to opening without damage. And if that does not work, we first consult with you before we continue.
Burglary prevention and placing various hinges and locks.
HOW LONG DOES IT TAKE FOR ME?
At Slotenmaker Holland it does not matter whether it is a working day, public holiday or weekend. Barring unforeseen circumstances, if you call us we will make sure that our locksmiths are in Eemnes be with you within half an hour.
You only pay with us when we are ready. We do not work with deposits or down payments. Payment is safe and secure, by tick or pin.
Do you need our locksmiths in the Amersfoort region? We work in Achterveld, Baarn, Barneveld, Blaricum, Bunschoten-Spakenburg, Eemnes, Hilversum, Hoevelaken, Laren, Leusden, Nijkerk, Soest, Soesterberg and Woudenberg. Our locksmith Eemnes works in the Amersfoort region.