Need help quickly? In urgent cases, we are usually at your door within 30 minutes.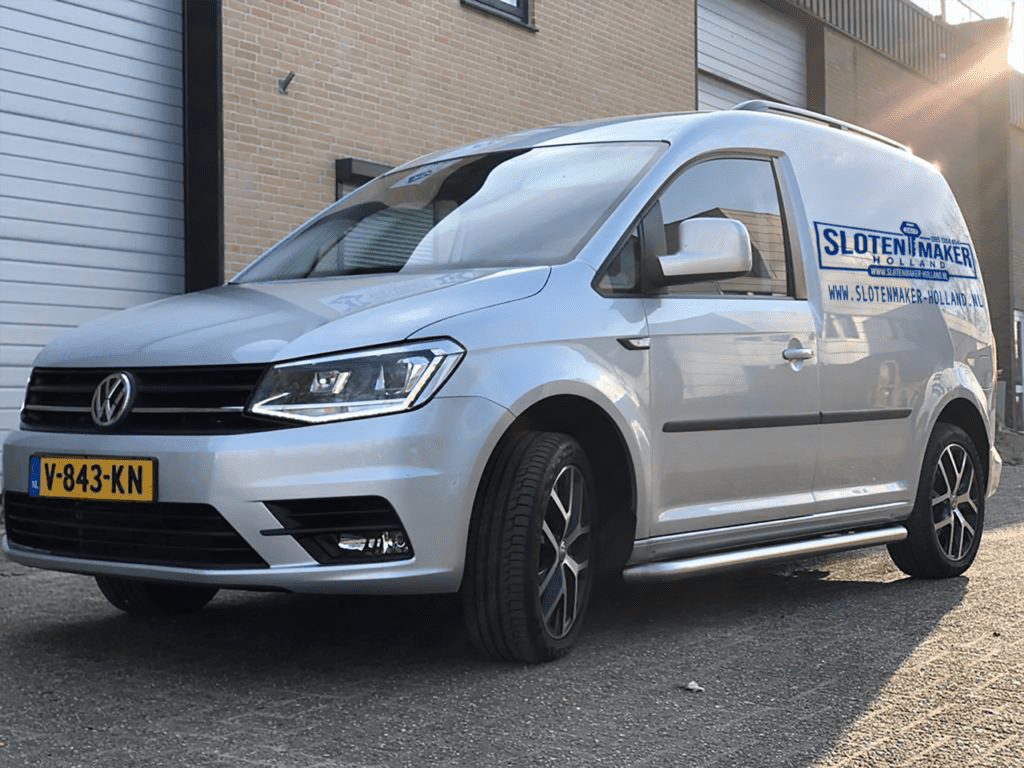 Need help quickly? In urgent cases, we are usually at your door within 30 minutes.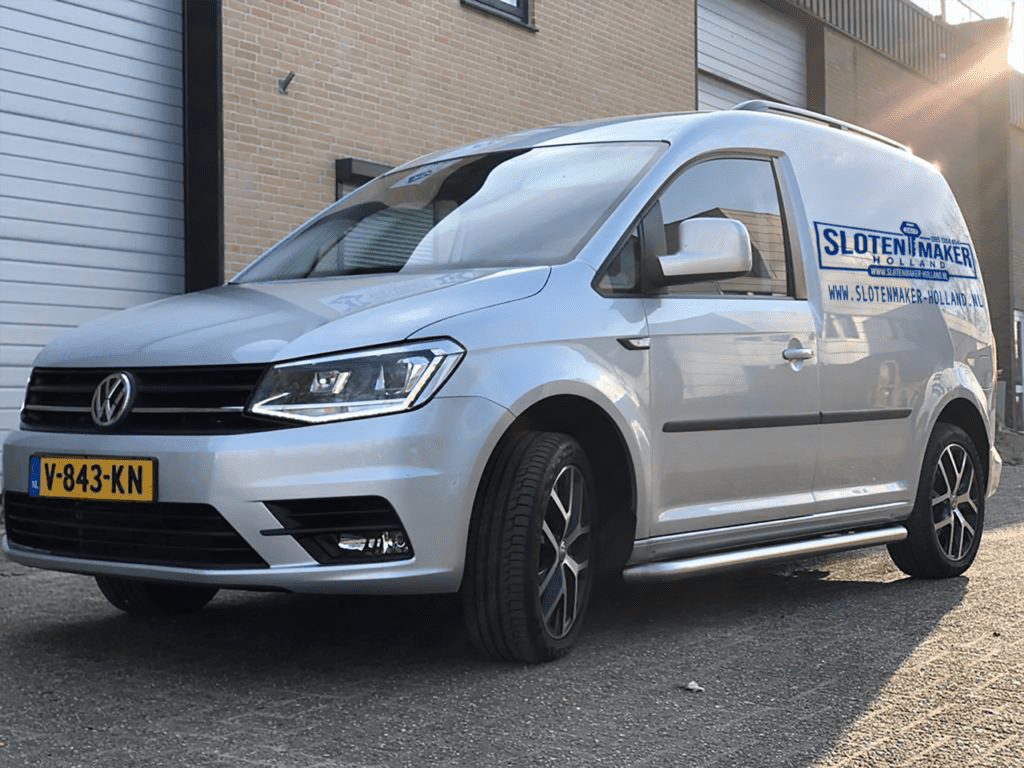 Are you locked out in Laren?
Have you lost your keys and you have not left a spare key with your family? Then it is very annoying if you do not enter your house. You can engage a locksmith for a lockout. In addition, it is important for you to hire a reliable locksmith, one who is quickly on site, is qualified and uses transparent prices. Of course it is of no use to you to be able to enter your house and then to be presented with a peppery bill with unexpected costs.
With Slotenmaker Holland you only get reliable, expert and qualified locksmiths. And because there is always a locksmith in your area, it usually takes no longer than 30 minutes for our locksmith to Laren at your door. We dedicate our expertise, experience and specialist tools to open your doors and replace your locks when you request them.
Need a locksmith urgently?
We are available 24 hours. You can also reach us in the evening and at night if you need us immediately, such as:
We will professionally replace your locks for you. You can count on the following:
Due to our experience, in most cases we manage to open the lock without drilling out. The lock can then be used again. If a lock cannot be opened without drilling, we will let you know before we continue.
After drilling out a lock, we replace it with a new lock. You can choose from various A-brands. We always advise to choose an SKG lock with at least two stars.
In addition to three new keys, you also receive a 5-year warranty on locks and installation with every newly installed lock.
A transparent method without hidden costs.
Our locksmith in Laren is quickly on the spot.
Replace locks on location
On location within 30 minutes
Doors opened after lockout
Want to speak to a lock expert immediately?
Our professionals can help you with all lock services.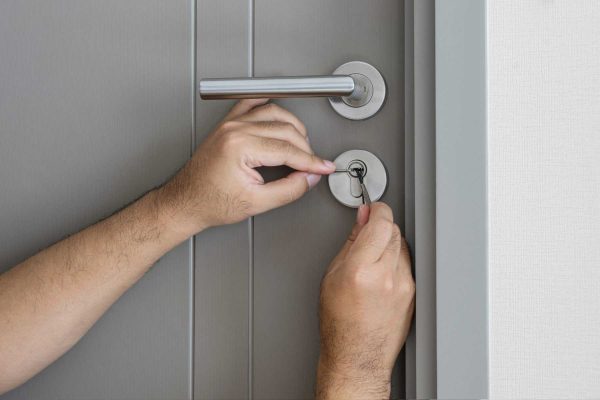 A mistake is made just like that, so there is a good chance that you will get locked out, for example because you left your keys inside or lost them. Whatever the reason, as long as it is your property, we will open your locks. We understand better than anyone that when you are locked out you are not waiting for a long time until there is a locksmith Laren comes to help you. Slotenmaker Holland has national coverage. This means that, barring unforeseen circumstances, a locksmith will be on site within 30 minutes.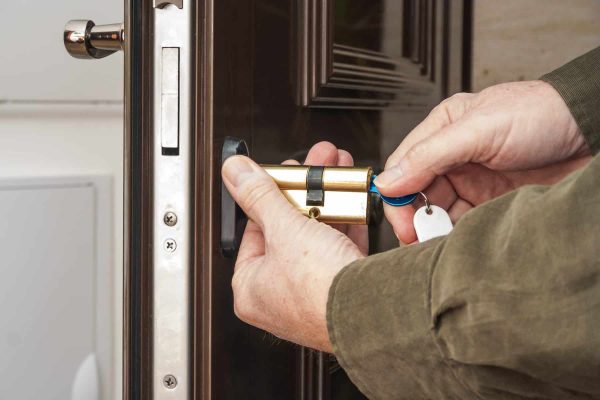 If you notice that the key is getting stiffer into the lock, or if the locks do not comply with the Safe Living Police Seal, then the time has come to replace the locks. Buying a new home is also a good reason to replace the locks. Only then can you be sure that there are no keys left in circulation.
We offer you quality for an affordable price. If we replace your locks, you will receive A-brand locks. You also indicate where your choice fell on. We do advise to opt for SKG locks with at least two stars as standard. Our experienced locksmith Laren will gladly help you.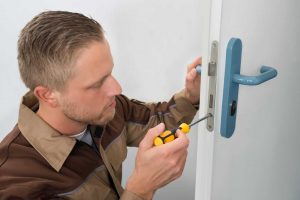 Urgent Locksmith Service Laren
Some of the services we offer may wait until office hours. Other situations require immediate action, such as installing an emergency shut-off after a burglary or opening a lock after a lockout. We have an emergency service for this type of emergency. The emergency service is available 24 hours a day, all year round. And by the whole year we really mean the whole year, 365 days.
Even when you call in the emergency service, we are usually within half an hour with you. Our qualified locksmiths are happy to help you.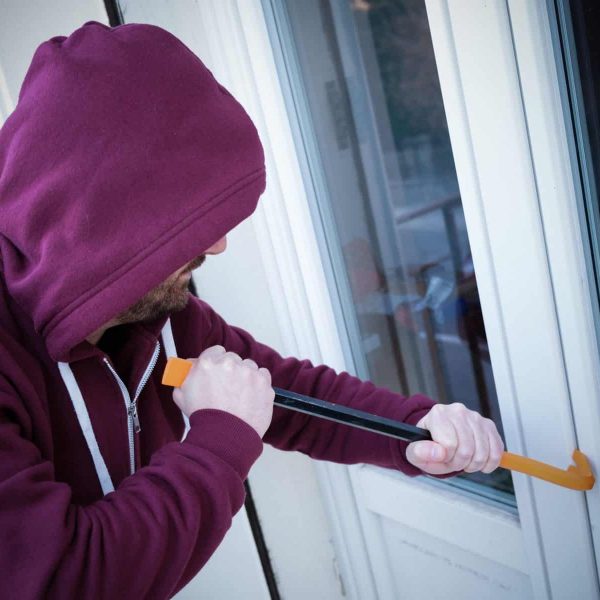 Burglary protection Laren
Breakers naturally choose the path of least resistance. If they find it too much trouble to break in, they will soon stop trying. Burglary protection is therefore an investment that is more than worth it. Slotenmaker Holland has many years of experience in burglary prevention. We are therefore happy to advise and place the measures of your choice.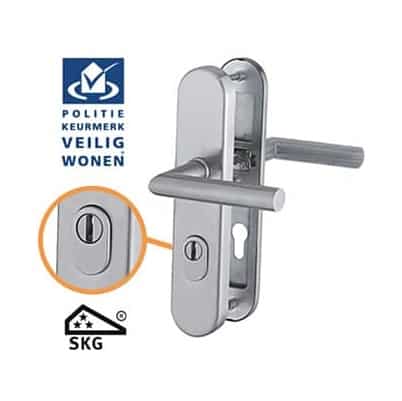 Was your house built before 2016? Then your house probably does not yet have core pulling protection. Core pulling is a popular method in which burglars use a special tool, a kind of screw, to remove the cylinder from the lock. By installing core pulling protection in the lock, burglars are prevented from entering your home with this method.
Are you curious about the possibilities or do you want to install core pulling protection? Slotenmaker Holland will be happy to help you.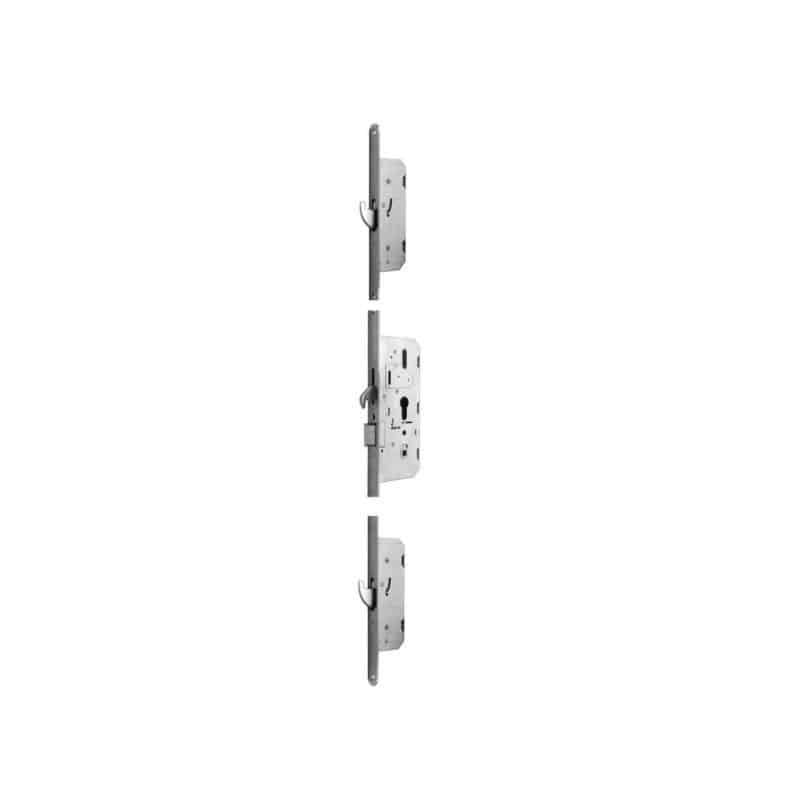 An SKG ** lock is already a good step if you choose a safe lock. Still you can do more. A two-star lock with SKG quality mark locks your lock at one point. A multi-point lock, on the other hand, locks a door at multiple points and is therefore much more difficult for burglars to open.
Slotenmaker Holland specializes in burglary prevention and can therefore professionally install your multi-point lock.
Locksmith Laren required?
Are you locked out in Laren? No worries, Slotenmaker Holland come to your rescue. Whether you have lost your keys or they are still on the inside of the door, we will professionally help you get back into your home. With us you will notice that you do not have to pay the main prize for quality. Slotenmaker Holland does the following for you:
Damage-free opening of locks. If in exceptional cases it is not possible to open the lock damage-free, we will always consult with you before continuing with the work
Replace any type of lock with an A-quality lock from brands such as Dom, Axa, Nemef and Lips
5 year warranty on locks and mounting, including three new keys with your new lock
Burglary prevention
Placement of core pulling protection, multi-point lock and anti-burglary strips
Have you moved, have keys been lost or stolen or a rusty lock? Then we advise you to choose to replace your locks. Do you have no idea which lock is best for your situation? We are happy to advise you. The starting point is in any case a lock with security class SKG **. Of course, a higher security class is always possible. If desired, we look directly at the rest of the burglary protection. How are things with your other locks and how easy it is to break into your house. In addition, your living situation is also important. If there is a lot of burglary in your neighborhood, we will certainly recommend a multi-point lock. We also offer professional installation of core pulling protection and anti-burglary strips. In case of burglaries, we will repair your damage and nieuwe sloten place.
Am I insured for locksmith services?
Do you have your locks replaced? Did you know that in some cases you can claim the costs for those locksmith services from your insurer? This depends on the reason why you had the locks replaced, and of course your insurance and policy conditions. Your insurer can of course tell you more about any compensation and the conditions that you must meet to qualify for this.
A situation in which reimbursement of costs for locksmith services by insurance companies is excluded is that of key loss. You need a locksmith to open the door for you. In addition, we recommend both theft and loss of keys to replace your locks. This is for your own safety and to prevent anyone from entering your house with the lost or stolen key. Because it is your own responsibility to keep your keys carefully, our costs are not reimbursed.
In case of stolen keys, an insurer will usually reimburse our costs. Usually there are conditions attached, the most common condition is that your locks are replaced within 24 hours. If you discover that your keys have been stolen, report the theft and inform your insurer. Your insurance company needs our invoice and the declaration form to assess the declaration.
In the vast majority of cases, insurance will fully compensate the damage that has occurred after a burglary. A burglary has a significant impact, including on your sense of security. Go through the right steps, whereby the involvement of the police is the first step. They will investigate the burglary in the hope of eventually finding the culprit. Also call your insurer to report the burglary. Once the police have completed the work, we can start repairing the damage and replacing the locks. An insurer will need several weeks to assess your claim.
FOR WHAT SERVICES CAN I ENABLE YOU?
We provide you with various services. The main services we can provide you are:
Replacement of locks. We only use locks from the well-known A brands. You receive a 5-year warranty on locks and mounting.
Opening locks where we always try to provide this as much damage-free as possible.
Burglary prevention and advice on this. Think of core pulling protection and multi-point closure.
An emergency service with which we can be reached 365 days a year, 24 hours a day, even if an emergency shutdown is required.
DO YOU HAVE A WITHDRAWAL PERIOD?
We are here for you. And because in general there is always some urgency when you need a locksmith, you do not have to wait until office hours with us. Our emergency service is always available, day and night, during public holidays and on weekends. If you need immediate help, we are there for you. Our locksmith in Laren is quickly on the spot.
MY KEY IS NOT LOCKING SMOOTH. WHAT CAN YOU DO?
If the key enters the lock less and less smoothly, it may be due to rust in the lock. The key may also be bent. It is wise to engage us so that we can replace your locks. This prevents the key in the lock from breaking off in time and we still have to replace the locks.
Do you need our locksmiths in the Amersfoort region? We work in Achterveld, Baarn, Barneveld, Blaricum, Bunschoten-Spakenburg, Eemnes, Hilversum, Hoevelaken, Laren, Leusden, Nijkerk, Soest, Soesterberg and Woudenberg. Our locksmith Laren works in the Amersfoort region.