Need help quickly? In urgent cases, we are usually at your door within 30 minutes.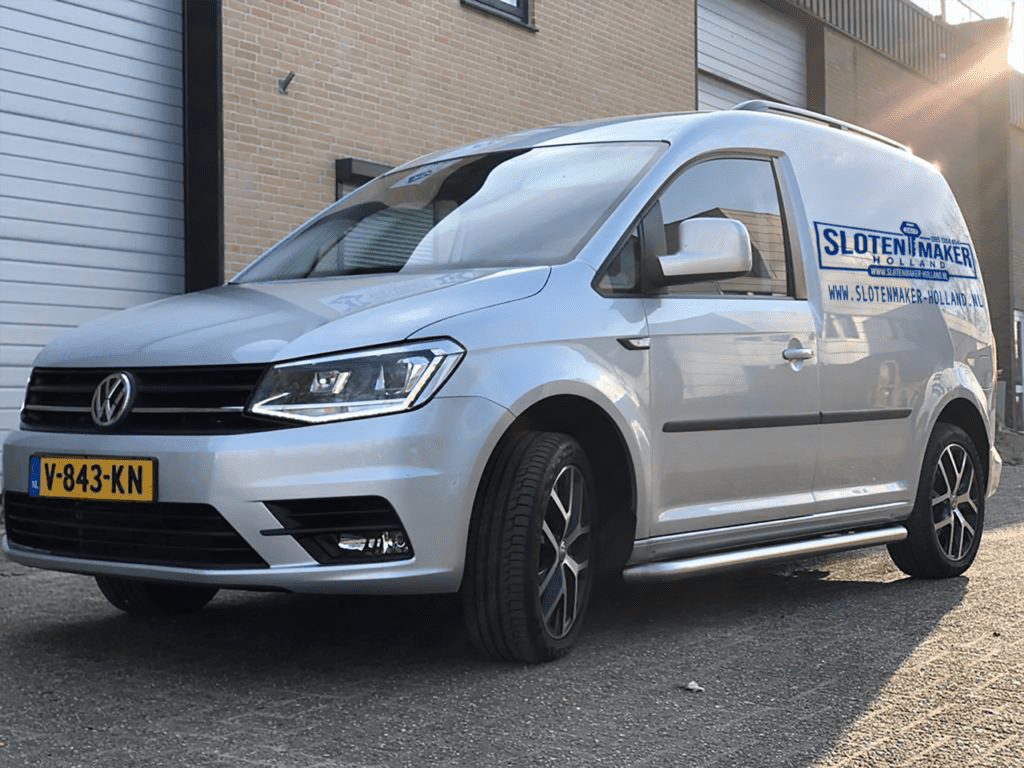 Need help quickly? In urgent cases, we are usually at your door within 30 minutes.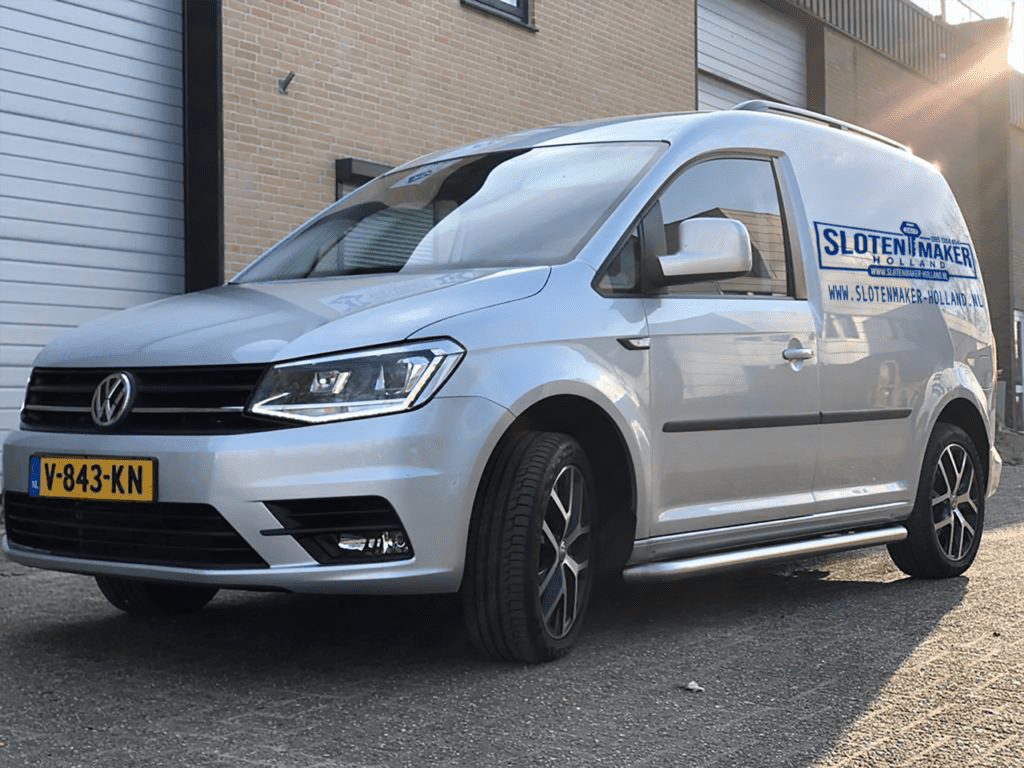 Are you locked out in Voorschoten?
When locked out, many people tend to test their agility and try to climb through the toilet window. Or, what about tapping a window? They are all tricks that are either dangerous or will cost a lot of money. That's why you choose the snelste way and call directly to Slotenmaker Holland for assistance. We have branches throughout the country, which means there is always a locksmith nearby. Generally someone will be with you within 30 minutes. We only work with experienced and certified locksmiths who can open almost any lock without damage using specialist tools.
You always know where you stand. For example, is it not possible to open damage-free? Then we will discuss this with you before we continue with the work. With us you always know where you stand.
Need a locksmith urgently?
We are available 24 hours. You can also reach us in the evening and at night if you need us immediately, such as:
Replace lock in Voorschoten
For example, we help you with the following:
Eliminating lockouts, damage-free.
Do things work differently? Do we have to drill out unexpectedly? Then we will only do this after we have discussed this with you.
Slotenmaker Holland can replace any type of lock with locks from various A-brands with SKG** and SKG***.
5 year warranty and 3 new keys with a new lock.
Pay securely, by means of a little bit or by pin. Never pay in advance.
We are usually at your doorstep within 30 minutes.
Replace locks on location
On location within 30 minutes
Doors opened after lockout
Want to speak to a lock expert immediately?
Our professionals can help you with all lock services.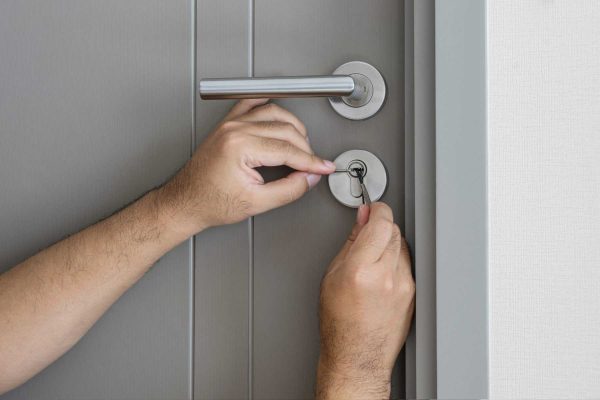 Open locks in Voorschoten
Being locked out is very annoying for you, but for us it is daily fare. It is almost always possible to open a lock without a key and without damage. We will be with you within 30 minutes, barring unforeseen circumstances.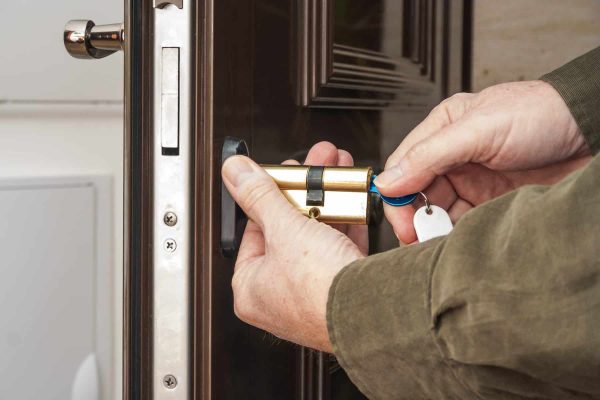 It is a clincher, prevention is better than cure, but when it comes to living safely it is certainly true. Then have bad and unsafe locks replaced in time. We are happy to think along with you and always replace any type of lock with an A-brand lock with SKG** or SKG***.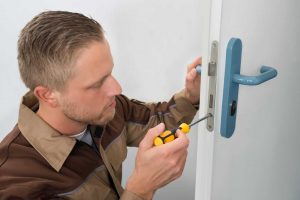 Urgent Locksmith Service Voorschoten
We are well aware that situations where you need a locksmith cannot wait until office hours. Slotenmaker Holland is available 24 hours a day, 7 days a week, all year round.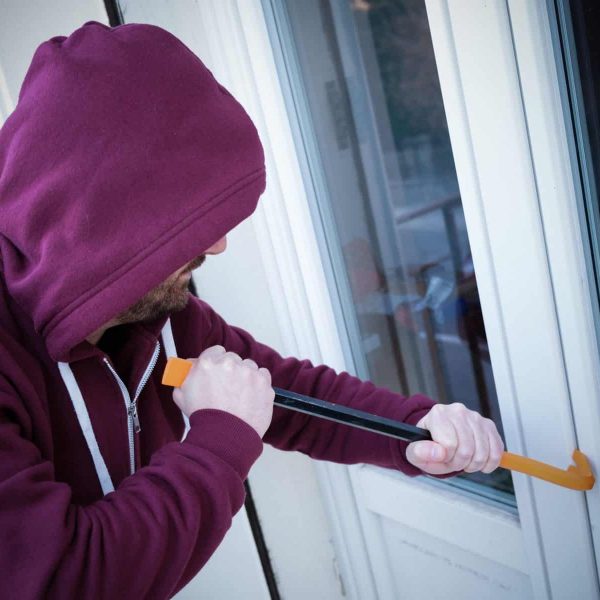 Burglary protection Voorschoten
With burglary protection you make it so difficult for burglars that they prefer to ignore your home. Slotenmaker Holland comes to see how the hinges and locks are now and what improvements can be made. Do you agree with our findings? Then we will immediately get to work for you.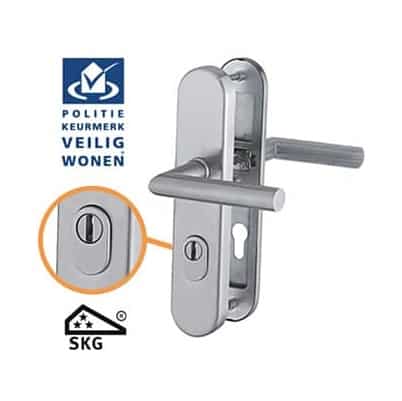 Prevent burglars from entering your home within seconds and have core pulling protection installed. Core pulling is a simple method of pulling the cylinder out of the door with a screw.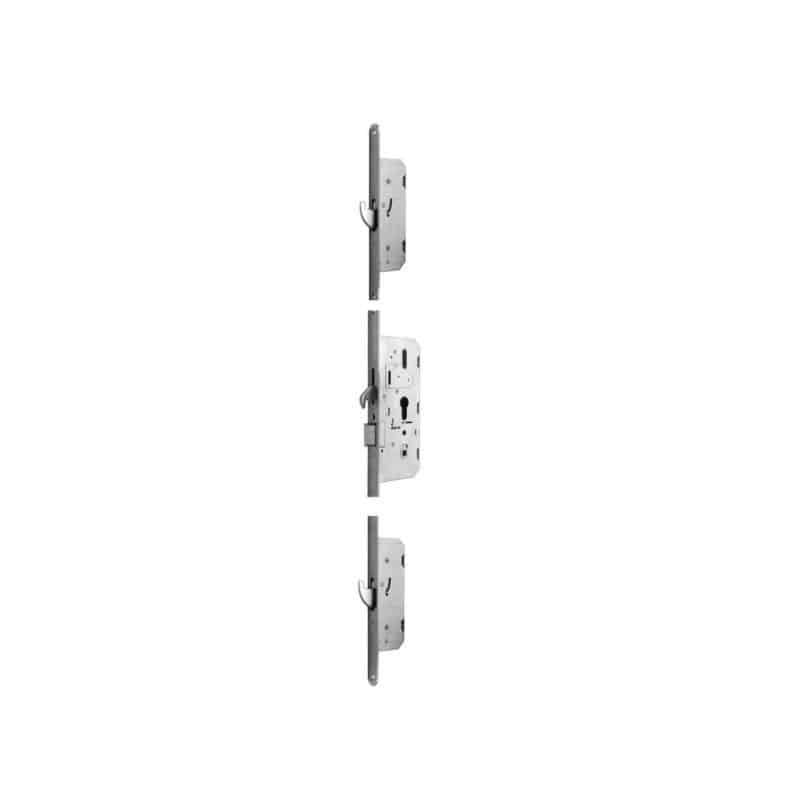 A multi-point lock is an excellent way to provide extra security for a building. With just one key you can lock your door at three points. Are you curious whether this is a lock that suits your home? We are happy to advise you and, if desired, we immediately place the multi-point lock.
Locksmith Voorschoten required?
You may know them, the stories about the bad apples in the locksmith industry. Parties that ask way too much money for drilling out a lock, while that is not necessary at all. Bee Slotenmaker Holland choose a party that can almost always open a lock without damage. Does this not work? In that case, we will immediately stop the work to discuss this with you first and ask for your permission. Only after your approval will we continue and we will then install the lock you selected. Our help is available day and night, 365 days a year.
In addition to solving lockouts, we can also replace any type of lock for safe locks, provide burglary prevention, core pull protection and install a multi-point lock for you. We advise all our customers to comply with the Police Quality Mark Safe Living with at least a SKG** lock.
We offer you a clear method where you always know where you stand.
Am I insured for locksmith services?
Whether you receive insurance reimbursement for locksmith services depends on the situation for which you engage a locksmith and how you are insured. In situations that are seen as your own responsibility, you will not be reimbursed the costs from any insurer. We do, however, recommend that you file a report with the police and nieuwe sloten to be placed.
Depending on the conditions and the type of insurance, you will be reimbursed for the costs from the home or contents insurance in the event of stolen keys or a burglary. In the case of stolen keys, an insurer may require you to report it within 24 hours nieuwe sloten late places. In the event of a burglary, the police first investigates for traces and then the locksmith will repair the damage and nieuwe sloten place.
CAN YOU INSTALL SAFER LOCKS IMMEDIATELY?
You can always contact us, for example for:
Advice on and installation of secure locks.
Advice on and installation of core pull protection and multi-point lock.
Advice on and installation of burglary protection.
IF MY KEY IS BENT, SHOULD I HAVE IT REPLACED?
Briefly? Yes! But not only the bent key needs to be replaced, the lock also indicates that it is time for a new one. This prevents the key from breaking off in the lock.
Slotenmaker Holland has national coverage. There is always a locksmith nearby, so we can be with you within 30 minutes. We will not let you down and with the emergency service you can reach us 24 hours a day, every day of the week, including weekends and holidays.
WHAT QUALITY LOCKS DO YOU USE?
We do not do B-brand locks that do not offer the quality that suits us. With us you can choose from various A-brands where we recommend that you definitely opt for a SKG** or SKG*** lock. With this you comply with the Police Quality Mark Safe Living.
Do you need our locksmiths in The Hague region? We work in Alphen aan den Rijn, Leiden, Leidschendam, Nootdorp, Rijswijk, Voorburg, Voorschoten, Wassenaar, Zoetermeer.
Our locksmith The Hague is active in all neighborhoods.
Center, Escamp, Leidschenveen-Ypenburg, Laak, Loosduinen, Haagse Hout, Scheveningen and Segbroek.